12/18/2012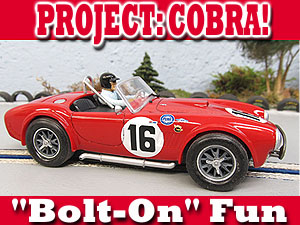 The goal of this project was simple:
How well could we tune one of these great new releases given all the wonderful toys we have in our hobby today?
So here is the parts list for those who want to really go over the top!
Slot Car Corner C.B. Design 15x7 Insert Wheels
Slot Car Corner Tinned Copper Braid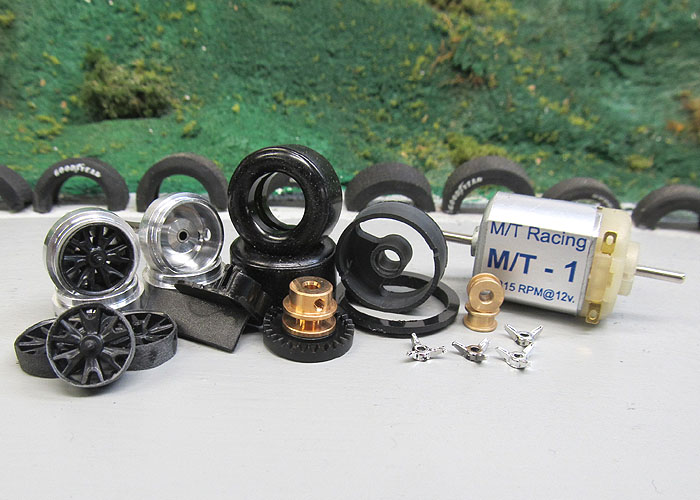 Crazy isn't it?
Yet we see this happening a lot. Veteran enthusiasts putting countless hours into these little cars, not to mention the expense of all the parts.
But sometimes it does not matter about the cost. Sometimes you just want a car to perform to YOUR standards.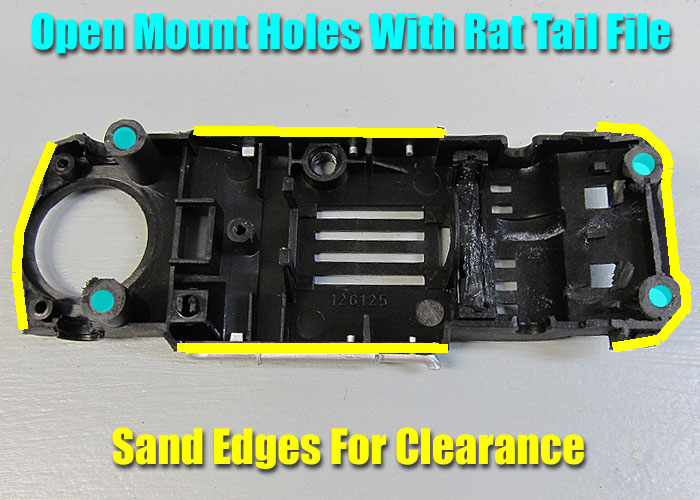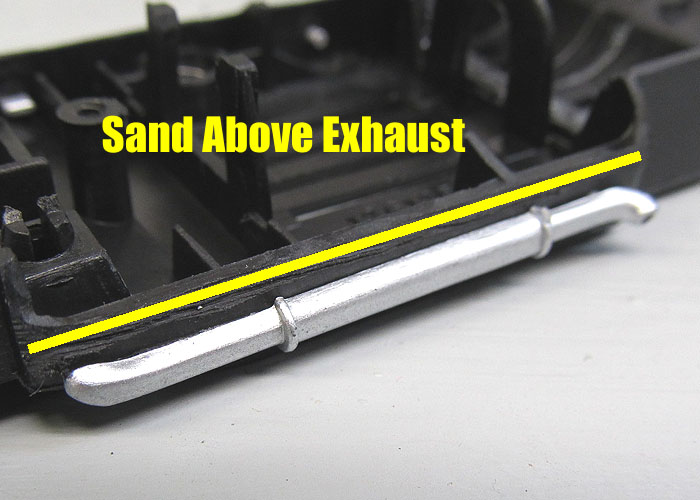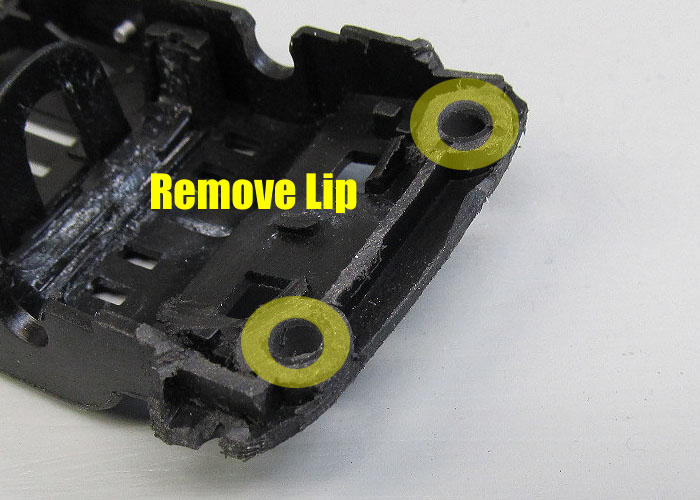 After stripping everything out, I sanded the entire outer edges of the chassis. Then removed the lip on the body mounts and also cut away the front grill and glued it into the body. Finally you need to take a rat tail file and open the mount holes a little. All this allowed a full floating chassis with no binding.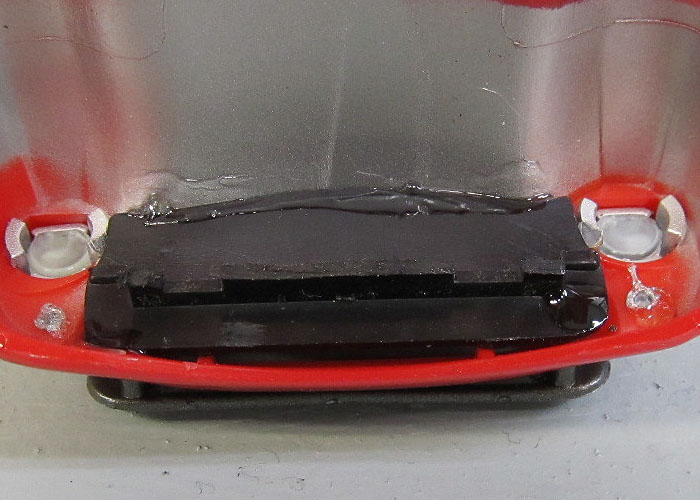 Grill cut and placed directly into body.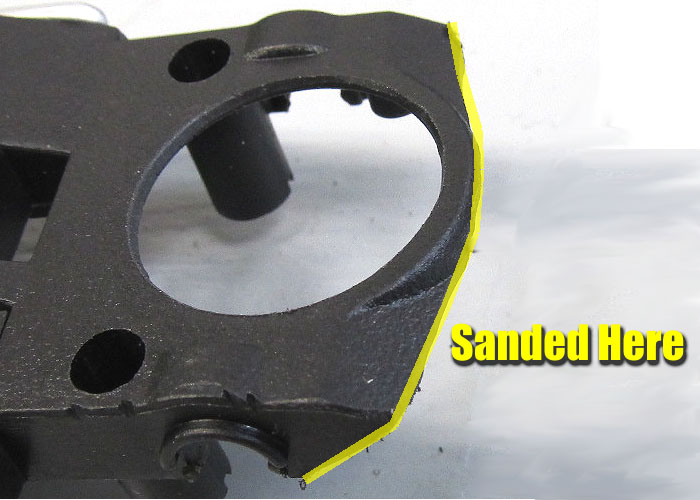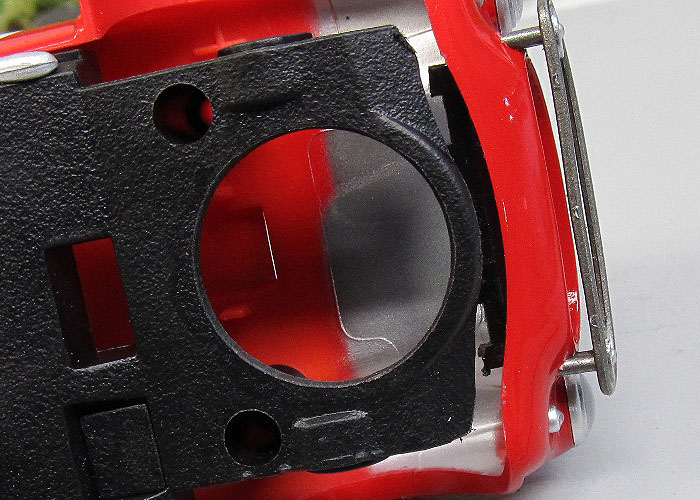 After installing the wheels and axles, I set the B-Nova guide system at the right height. I use one SCC guide spacer to tighten up the snap in Slot.it guide. It works great and is less expensive than other guides.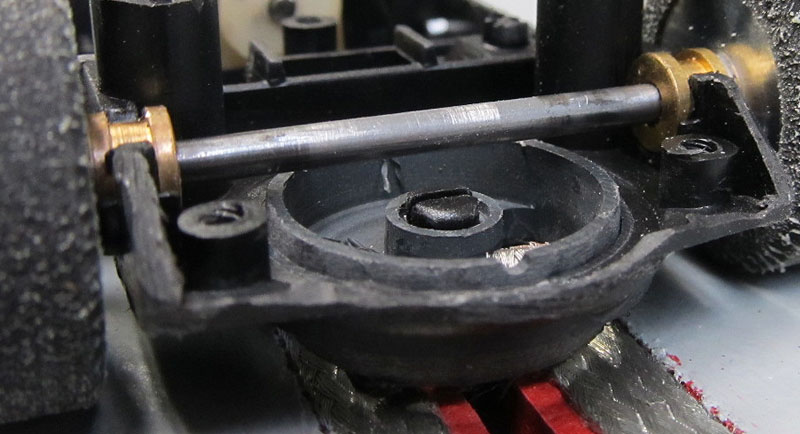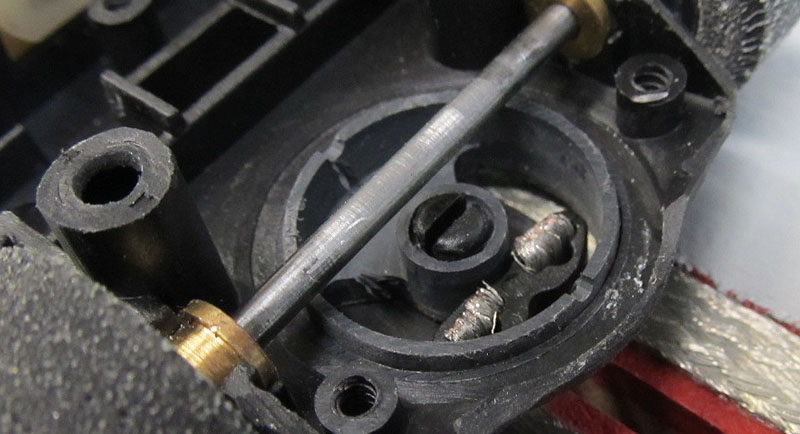 You can use a solid axle system up front with the B-Nova. Plenty of room to spare. You can also use the Carrera bushings that you take from the rear up here.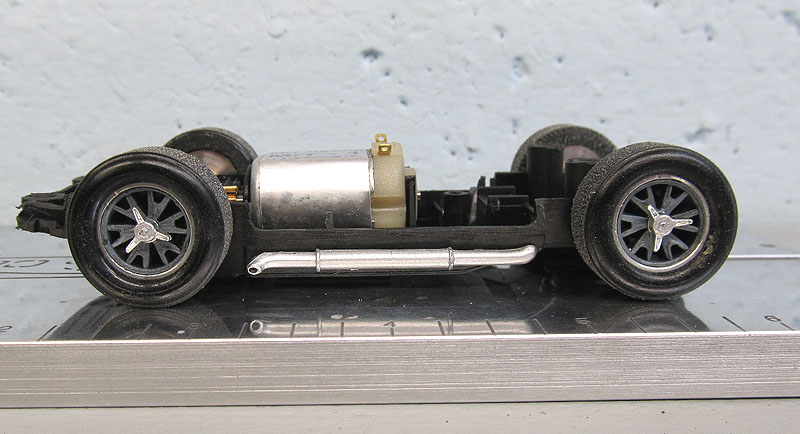 All set up. The fronts are just touching the track. I can adjust that with another shim, but it sets just about right for a routed wood track with flush braid (or tape).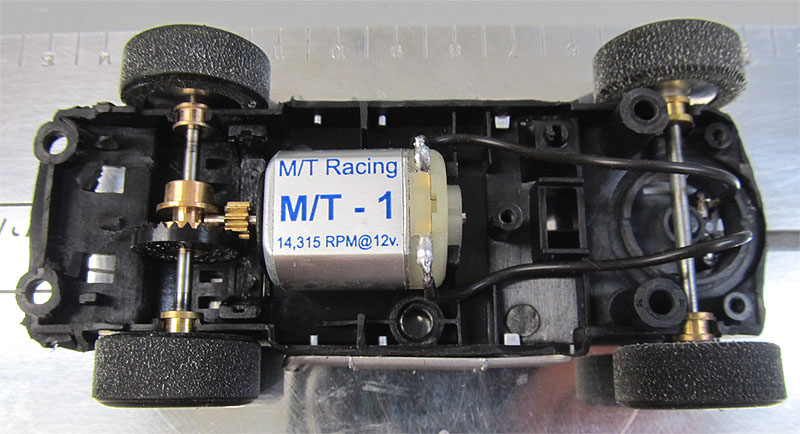 All finished. Slot.it gear clears the chassis and the shaft length of the MT motor is fine. I hooked power to the motor and held sandpaper to the end to make sure there was no rubbing. Just me being on the safe side.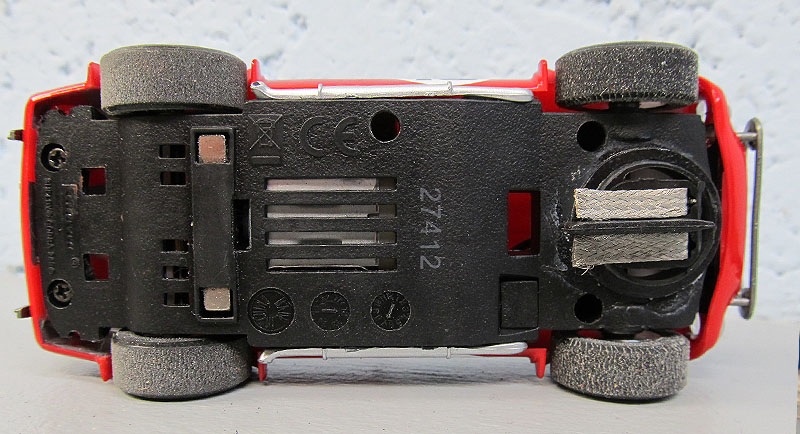 You have to sand the inside of the tires to make sure the sidewall does not rub the chassis. Easy enough to do, just sand until they clear.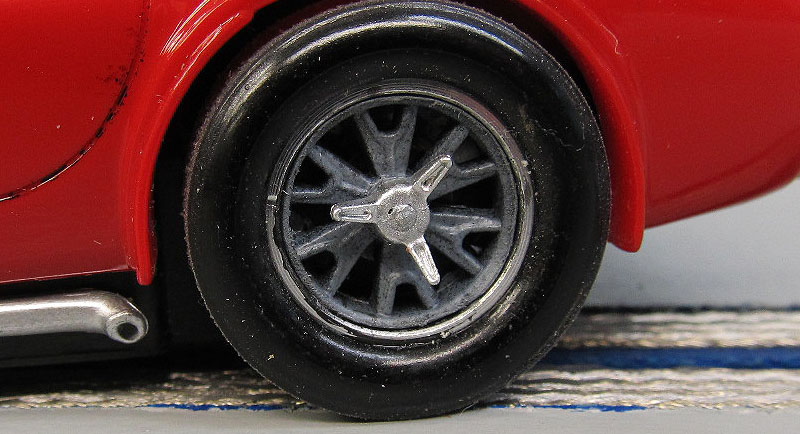 I spayed Krylon gray primer over the inserts and also used standard silver on the knock offs.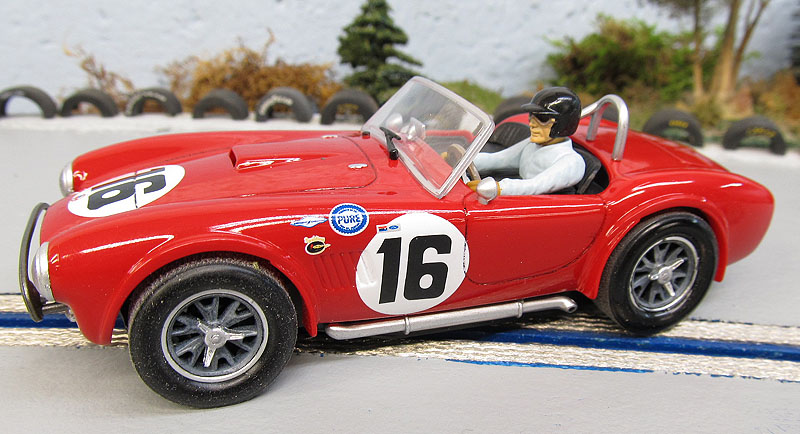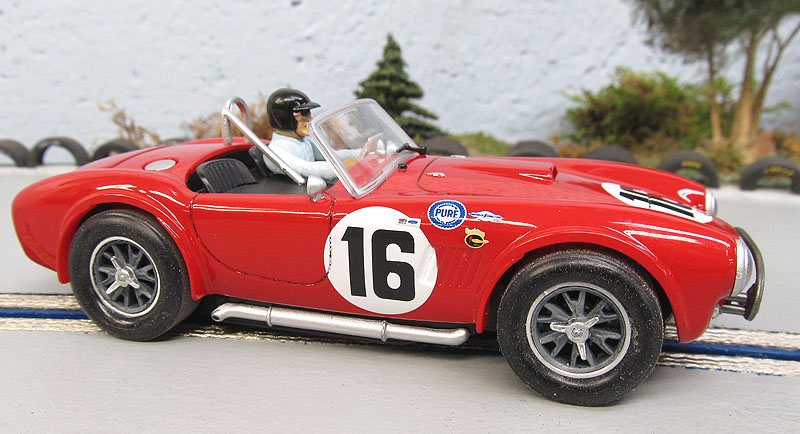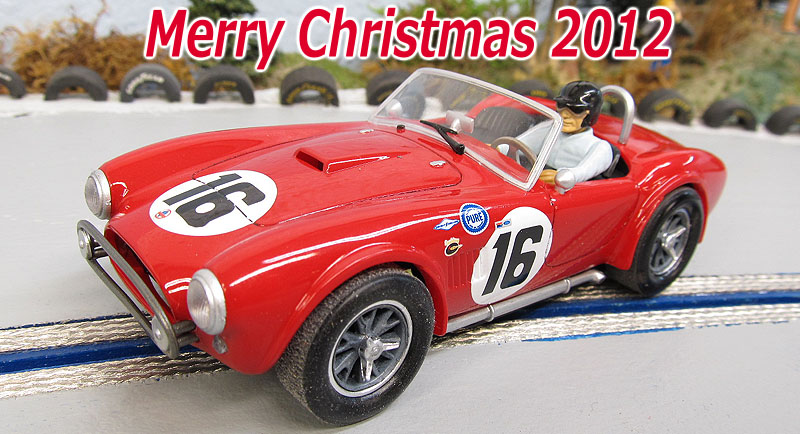 This is where a lot of the fun in this hobby is for me. Taking an innocent toy that runs pretty good out of the box and seeing what can be done. Of course this is not a slight on Carrera. In fact I think it compliments them. These cars are worth the time and added expense to create a silky-smooth class of classic cars.
At least to me they are :)
- Harry
Thanks go out to all the aftermarket grass roots enthusiasts who create all the great parts we have today.
Without them, our hobby would not be as much fun.