06/05/2014
New C.B. Design 14 Series Wheels
Just a quick look at the newest wheel sizes now available from C.B. Design & Slot Car Corner. These sizes have been needed in the line up and they have finally appeared. Very high quality as you would expect and the widths are ideal for many applications.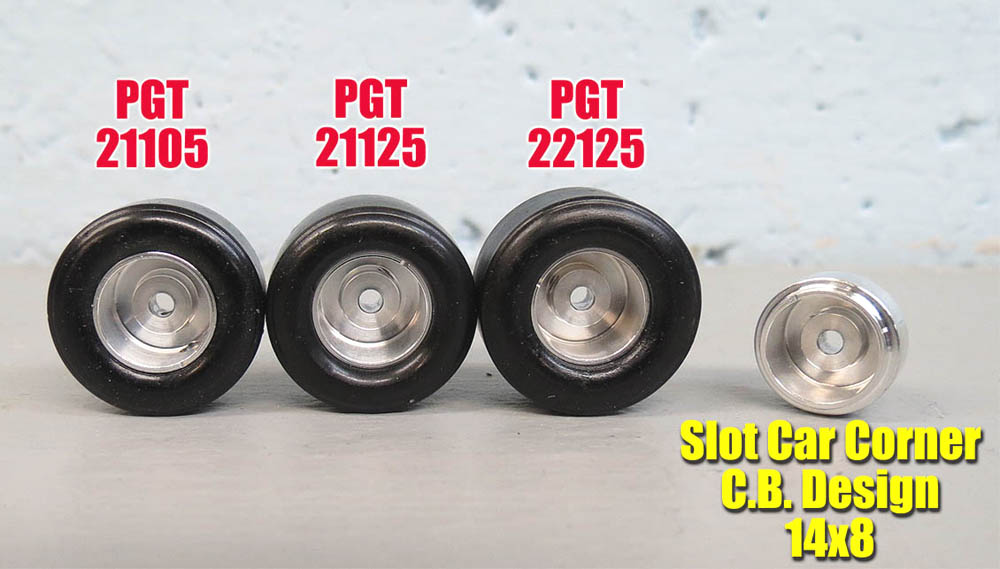 Tires for these wheels are already out there. Many of the tires by Paul Gage that are for larger wheels fit these very nicely. Above is three of the most popular sizes I use on 15 series wheels. They fit snugly and of course can be glued if you need to.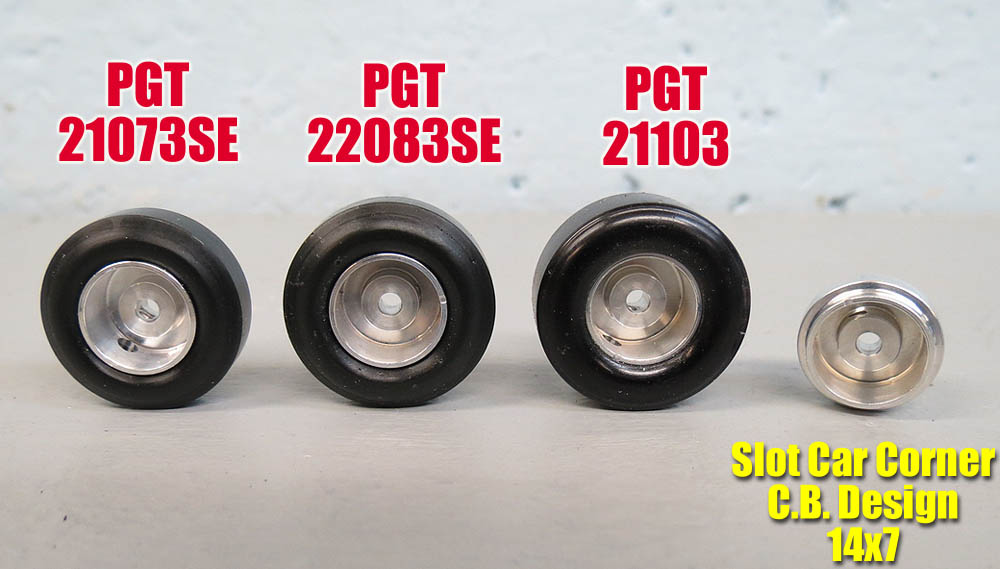 New tires have been released in the past couple months that work perfect on the new 14x7.
One helpful tip is right on the label. SCC tells you what tires will fit in both Paul Gage and Super tires.
The tire cross reference chart has also been updated.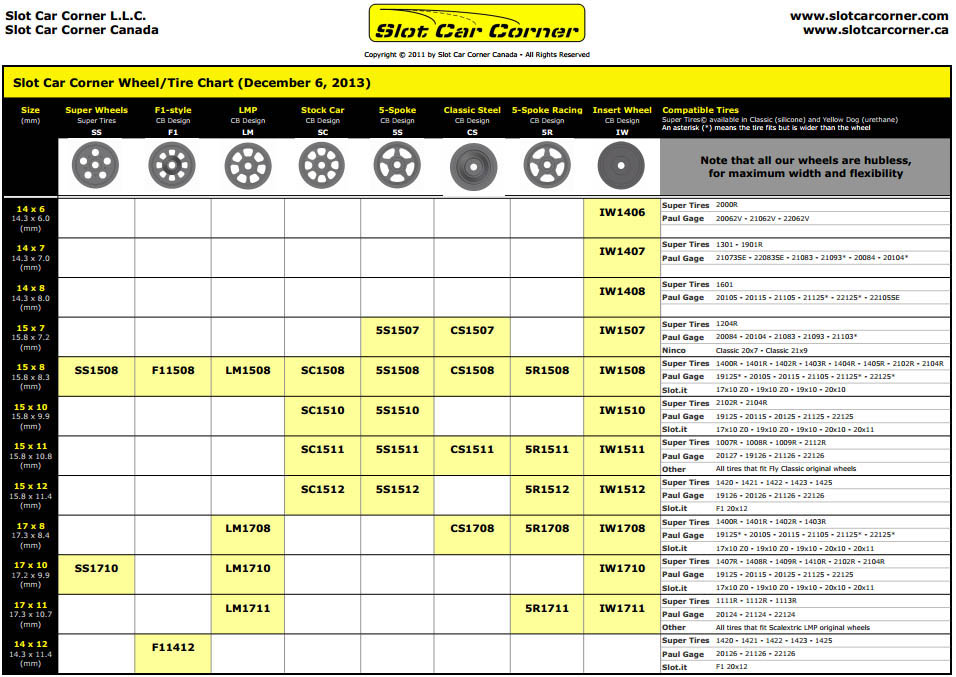 I made a larger chart above for the new wheels. You can also just download your own copy here

Here is the complete insert wheel line up.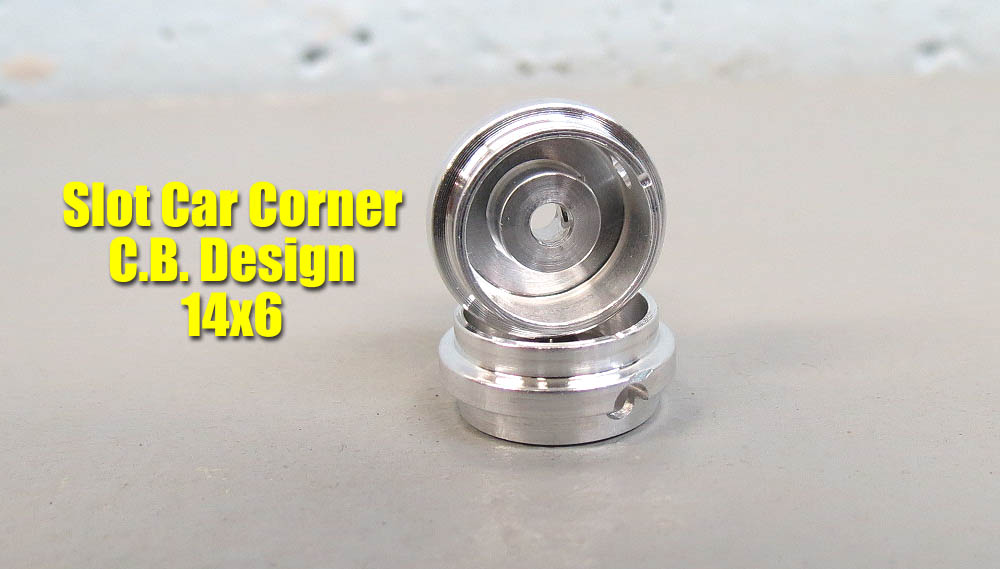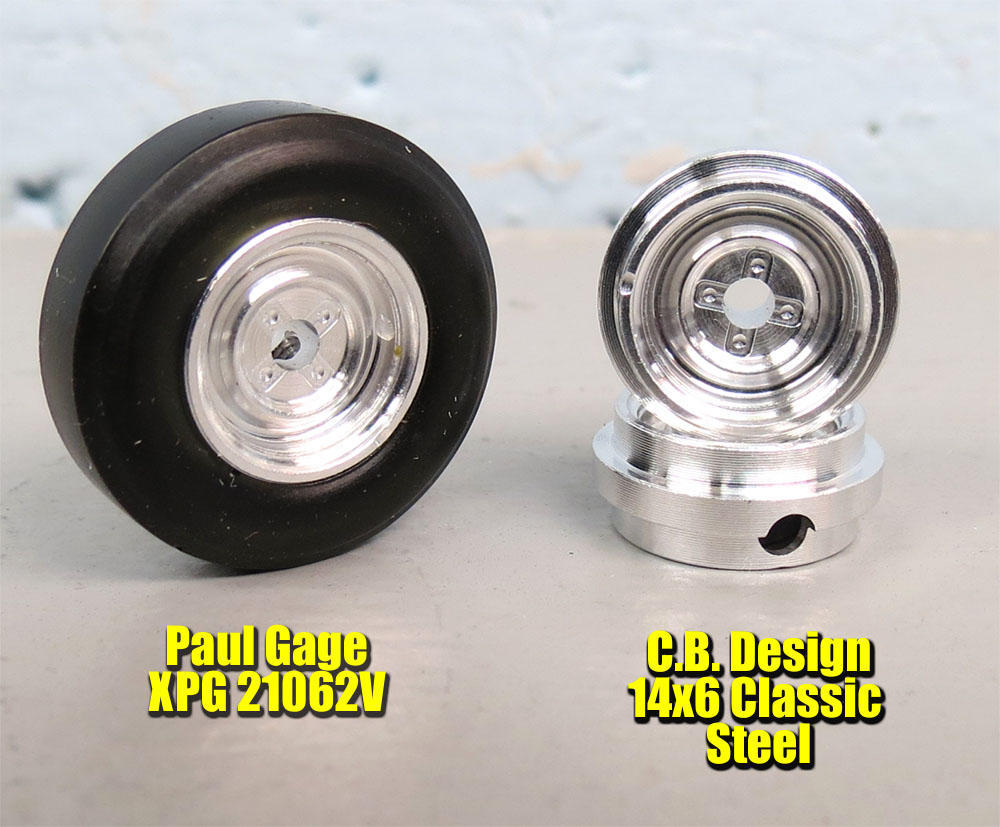 ALL NEW CLASSIC STEEL AVAILABLE! These are great looking wheels that add even more selection for the enthusiasts.
These are a welcome sight and should make many of you very happy.
I know I will be using plenty of them in the future.
New! Scalextric MGB outfitted with the new 14 Series Insert Wheels!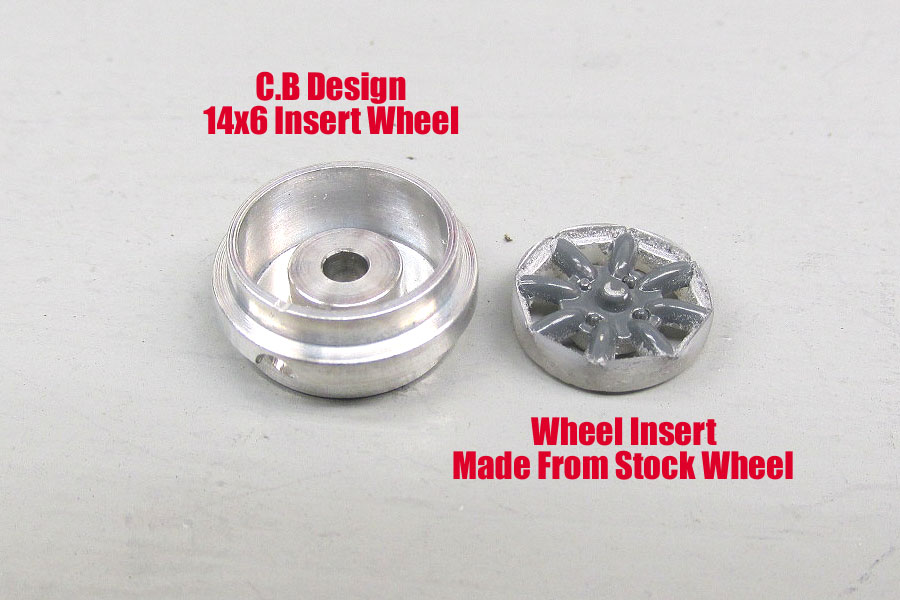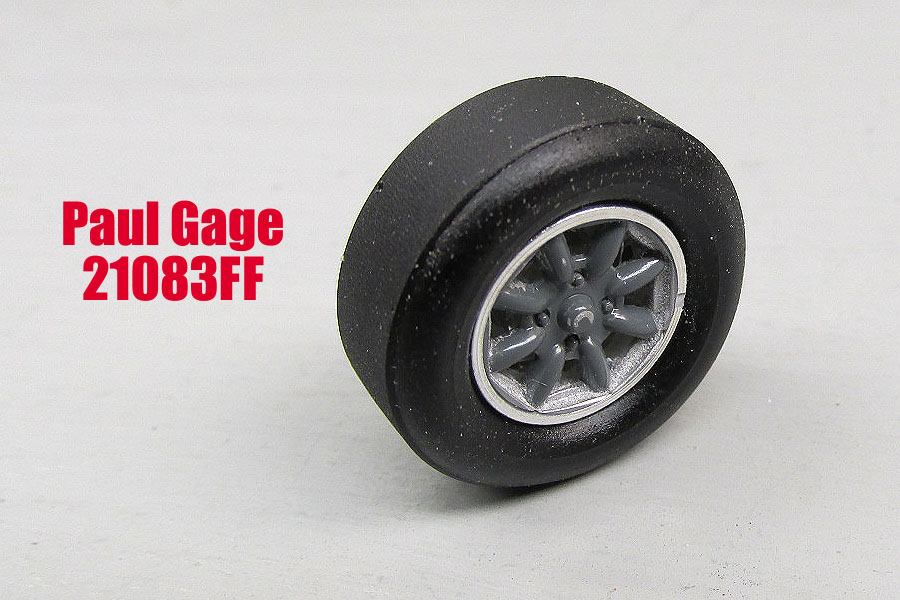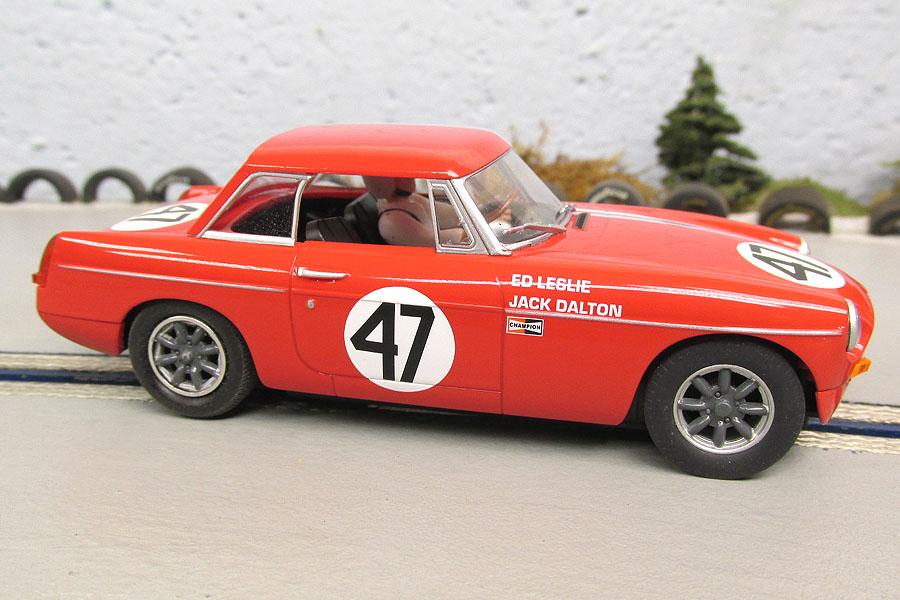 - Harry
Quick Links:

Copyright © 2014 HomeRacingWorld.com All Rights Reserved