This is a dual polarity controller that
comes from the factory wired for positive polarity.
Positve polarity (positive side of power supply to power terminal) means an ohmmeter shows a + sign when measured between the track's power terminal and the brake terminal. A negative polarity track will show a - symbol when measured this way.
To check the track for polarity, hook up the black and white clips ONLY of the controller to the lane. Without pulling the trigger, place a car on the track and hold the rear in the air. If the car DOES NOT get power (wheel spin) then you are on the correct positve polarity track. Hook up your red wire and start racing.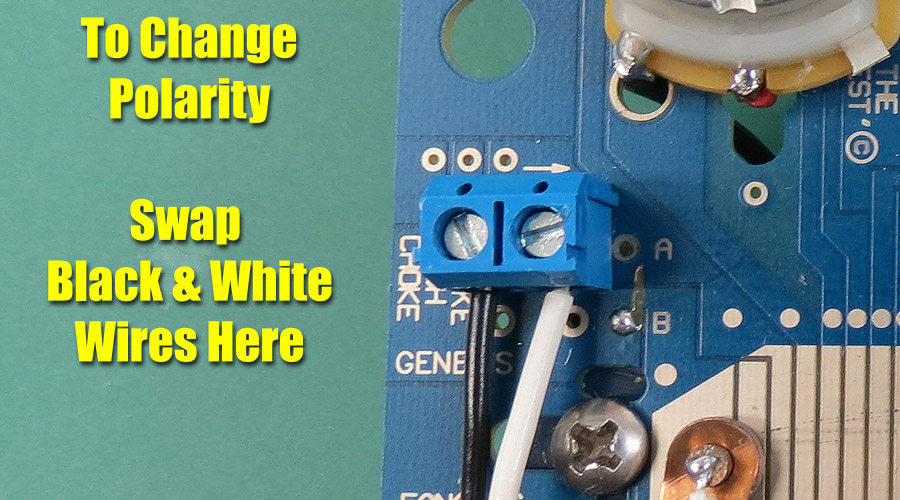 To use the controller on a NEGATIVE polarity track, you must swap the the 2 wires at the blue terminal block on the controller. DO NOT just exchange black and white clips at the track terminals.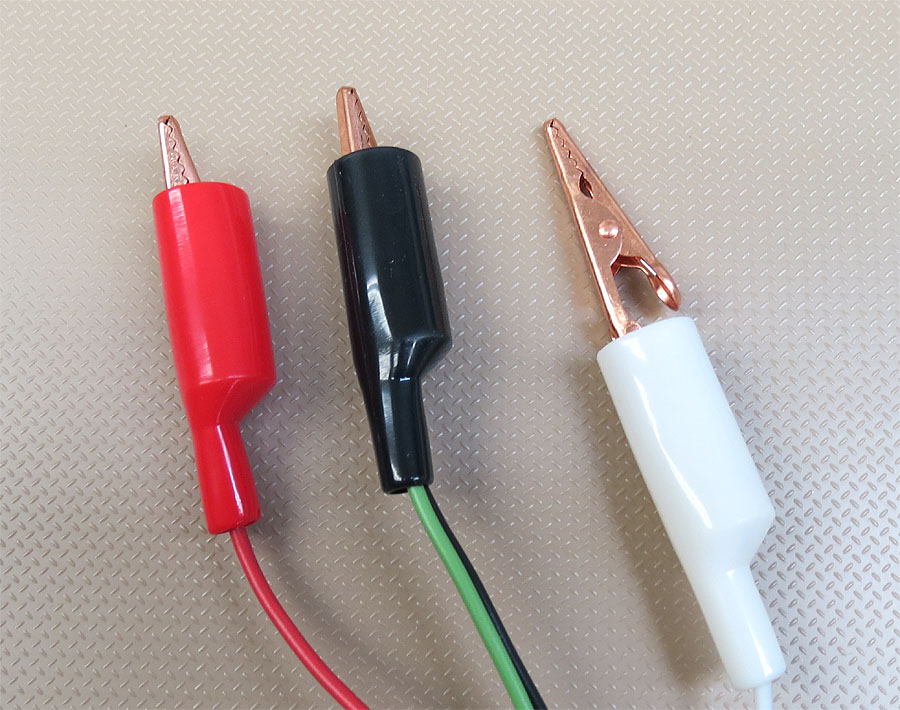 Our tracks are a standard 3 bolt hook up so I chose the alligator clip style connection.


TESTING


I tested models that had a wide variety of motors. This controller is designed for the normal "homeset" motors we have primarily in 1/32 and that is all I use. Aside from the occasional old school motors of course. The selection ranged from the 40,000 K H&R Lightining II down to the MT-1 14 K classic motor and just about everything in between.
What can I say? This controller works and
works VERY well.
The sensitivity control is what I look for most and I could dial down the power to get the trigger action I preferred easily. Braking the same. I could not tell a huge difference on some motors in braking department, but that is due more to the motor itself than the controller. That trigger action is really nice due to the ball bearing.
Final Thoughts
All of this sounds great, but what about the price? As of this writing Slot Car Corner has them for $129.50. That is fair enough for a controller that offers what this one does. I think Difalco has made a great controller for the 1/32nd scale enthusiast. In this price range I would say it's a tough one to beat.

-Harry