I chose to install this motor in 2 configurations: Inline and Sidewinder. My models of choice were the Slot.it GT40 and Porsche 962C KH. I chose these as they seemed the natural choice. I say this because the stock orange endbell motor in these models are not my favorite motor for our track. I feel the stock Slot.it motor is just too "punchy" with not much low end for smooth throttle control in the slower parts of the track. Even with after-market controllers to dial down the power these motors just do not function to my personal liking.
It also shows the motor in both endbell and can drive systems. For some models you will have to trim the shaft to fit. That is what I do to make sure the shaft clears the tires on many sidewinder cars. To do this I use the standard cut off disc in my Dremel.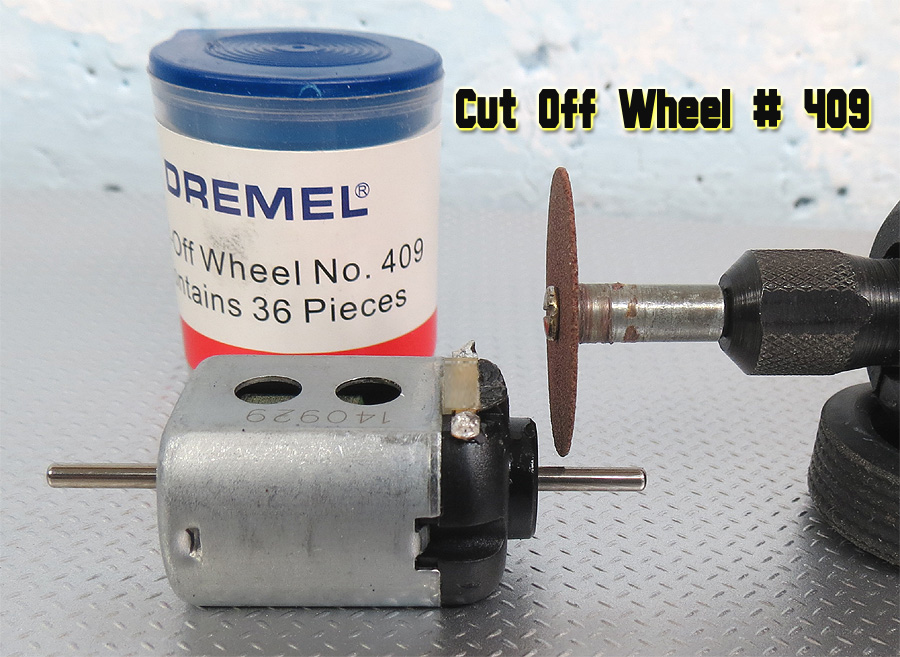 This wheel slices through the shaft quickly as does no harm to the motor. I have been doing it this way for many years and have not damaged a motor yet.
I installed the motors using the wiring that was pre-installed. You may have to trim it to fit the way you prefer, but easier to take away than to add to. I also uses the SCC motor screws to secure them.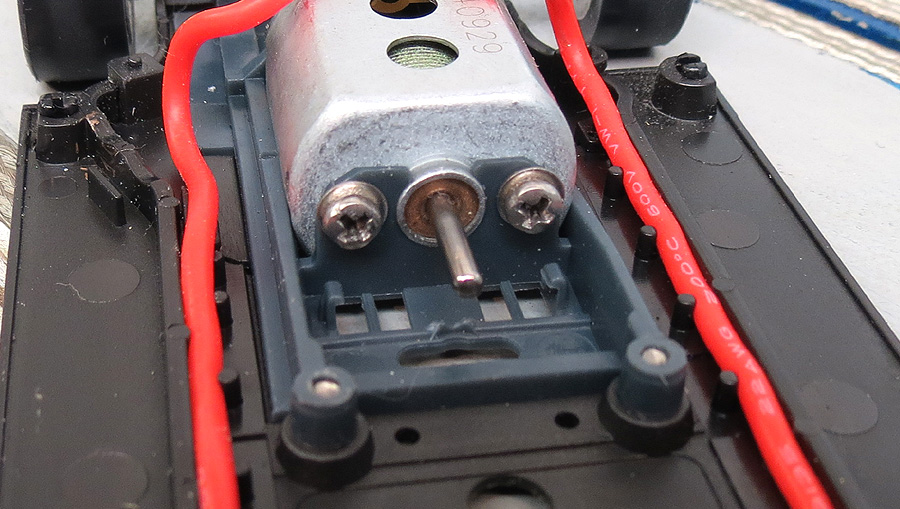 Testing these cars was a lot of fun and although higher RPM motors are not my style, I have to give credit where it is due. These motors have plenty of speed but they seem to have better control in the lower throttle range. In other words, not so "punchy". This impressed me as I fully expected them to react differently.
Lap times on our track were actually a little faster than stock due to this better control.
| | |
| --- | --- |
| GT40 | 3.668 Average |
| Porsche | 3.675 Average |
Remember that this is on our modest home track. YOU will have to simply do your own testing to see if these motors hit that "sweet spot" we often hope to find.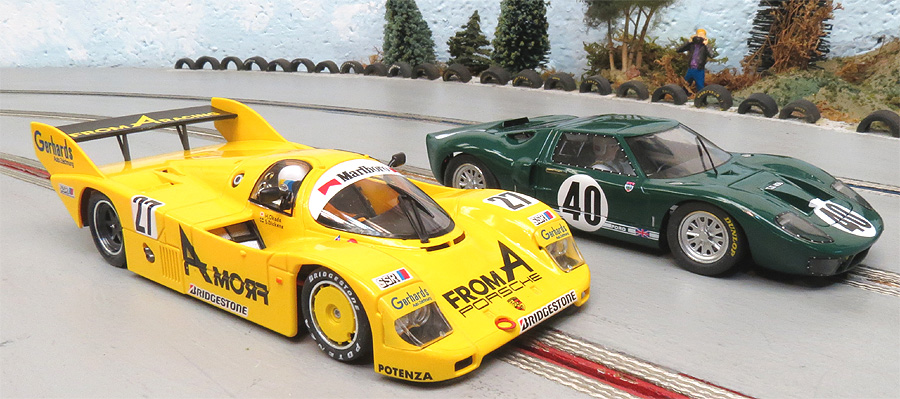 At a price of
only $7.99
that should be easily accomplished. I think that is a great price point for a motor that has these specifications, especially when it comes with high quality lead wire pre-installed.
In the end I think we have one more great motor choice in our hobby. I can easily see this motor being the choice for many clubs looking to find a faster than stock "spec" motor or even some proxy race events. Those looking for a new motor choice should look very closely at this new offering.