I asked why new compounds were being developed and the answer was very simple:
"A better question might be, 'Why limit slot car racers to a single tire compound?' Look at 1:1 racing – many series use different tire compounds for different track surfaces, race conditions, driver preferences and race strategies. Slot car racing is no different – by offering different Quick Slicks compounds, we provide slot car racers at all levels with more choices when selecting a high-performance silicone tire that best meets their requirements."
Who am I to argue with that. This is just one more part of the fun of this hobby: VARIETY in tuning options. The first compound is softer by design and slightly easier to sand. The new compounds are firmer and could be better suited for those long endurance races. Not to mention the wide diversty in track surfaces. There is quite a difference between the smooth wood surface of the old MIDMO Speedway and a more abrasive surface like NINCO & Original SCX/Scalextric. On these more abrasive surfaces, the stronger the tire the better. I know this all to well and so do some of you veterans out there who remember the original after-market tires we used to be limited to. I'll never forget grinding off a brand new set of IG's on our old NINCO track in matter of minutes.
MIDMO SPEEDWAY
4x16 - 3 Lane MDF - Satin/Flat Latex Surface
Slot Car Corner Braid/Flush Mount - Aftermarket Power @ 12 Volts
Professor Motor 2110 Low Voltage Electronic Controllers

Now we will have 3. The orginal or now designated as SOFT. A FIRM and X-FIRM are now joing the ranks.
For this model I am using the 33 series tires. They all fit very well on the Slot.it wheel as expected.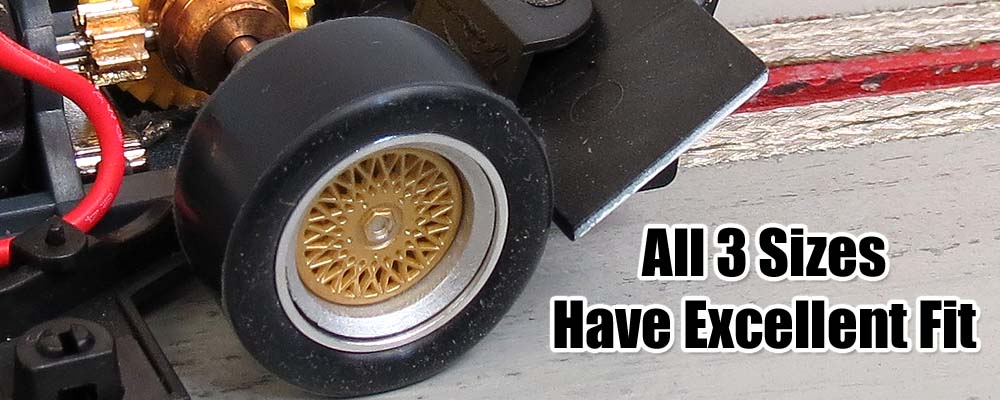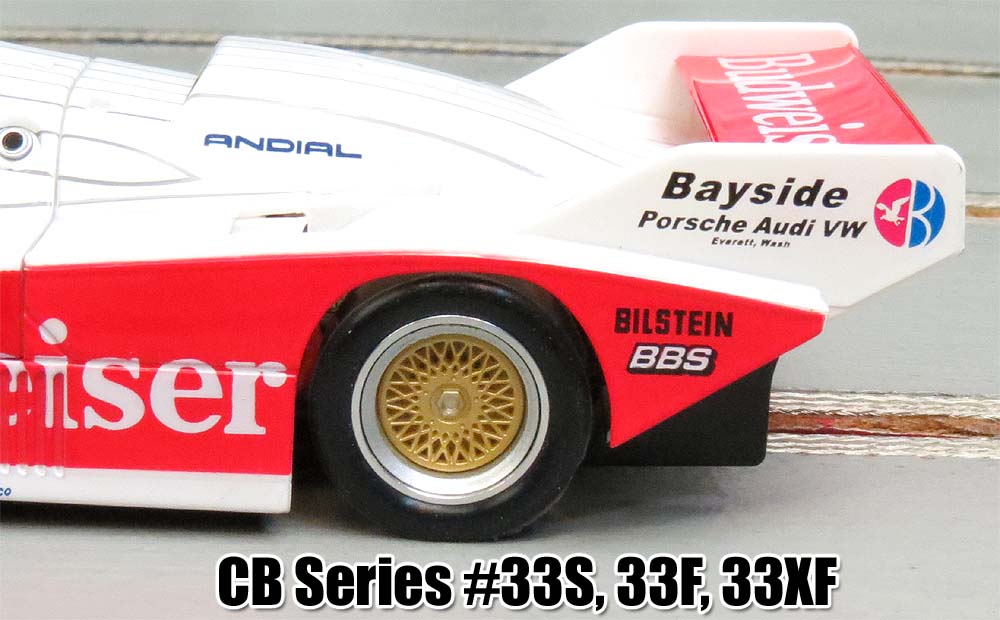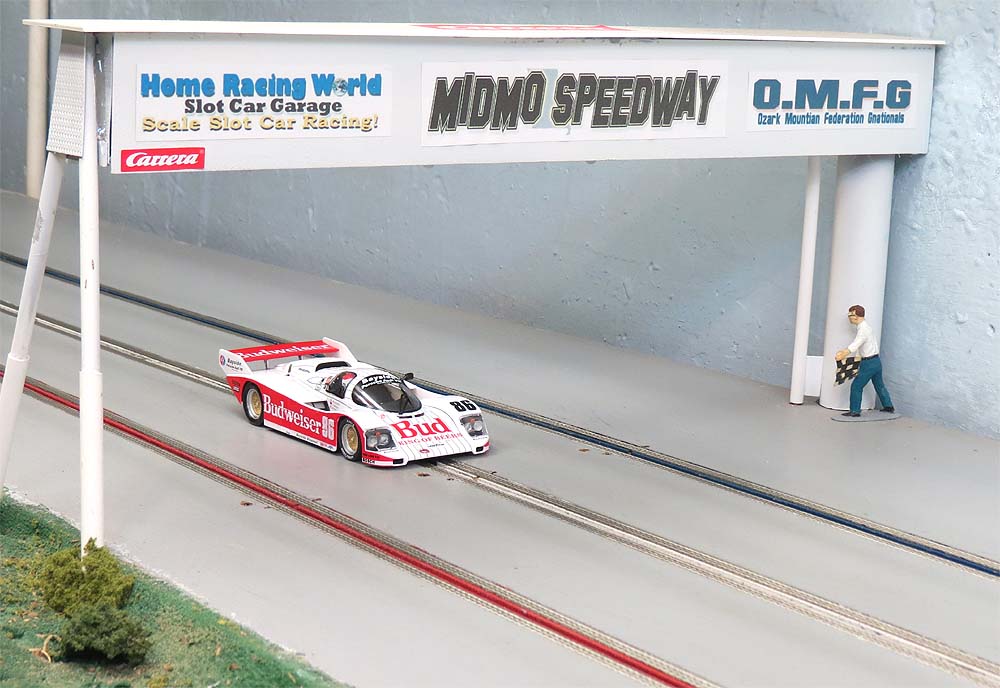 After a good track cleaning session it was time to start the fun. Each set of tires were taken straight from the package and installed on the car. NO sanding/profiling was attempted. I did this to test them in the purest form as most other racers will.
As you can see, the newer tires seemed to perform a little better than the standards.
REMEMBER! This is just on my track surface.
The ONLY way for you to determine which compound is best for you is to test them yourself. With the low cost of these tires it is easy on your budget and from these tests I think you could win with either choice depending on your surface conditions.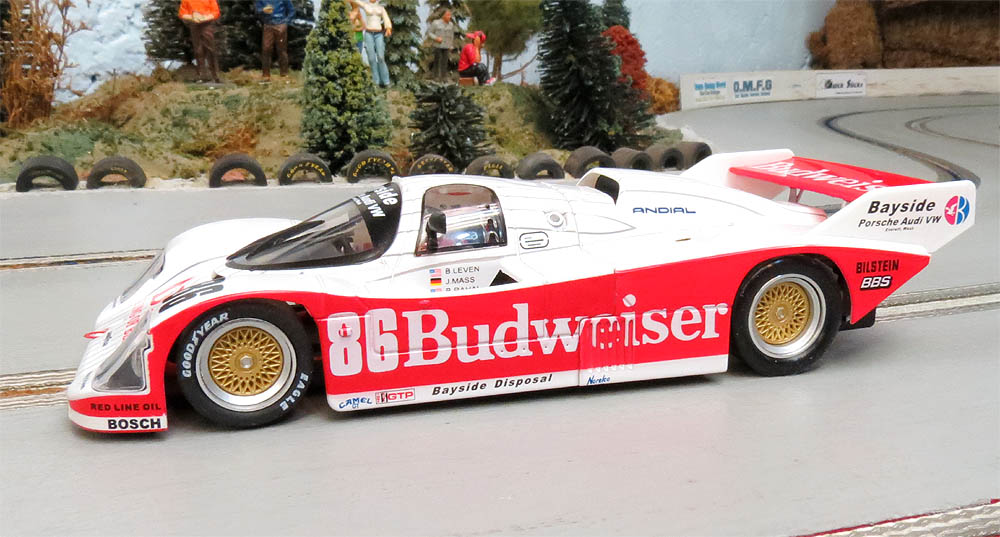 I think the slot car hobby just got a little better. Having more to choose from just allows the competitive enthusiasts to fine tune thier models even more. For many of us, that is half the fun of this hobby. The Quick Slicks brand has already proven to be a high quality product since it's introduction and this just compliments the line. Silicone tire users should really enjoy these new additions.
-Harry
You can CONTACT ME about this article or just the hobby in general anytime.