10/01/2013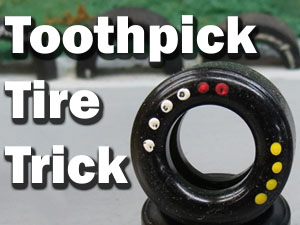 Some people have asked how we are adding simulated lettering to our tires. The answer? Cheap paint and toothpicks.
I cannot take credit for this as it is one of many tricks I have learned from others over the years.
The tire shown here is from Paul Gage Tires. This method will also work on any tire compound such as Supertires.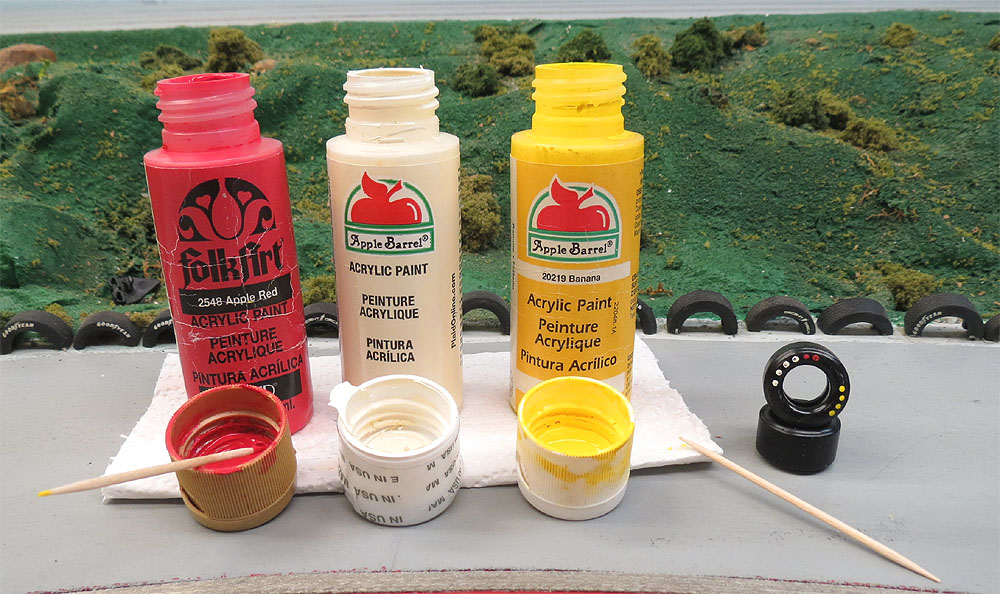 The paint shown above is found in almost any craft store. Wal-Mart carries both brands as well. The price is usually $1.00 to $1.50. They are acrylic so water is all you need for thinning.
I also show you exactly how I set up for painting. I chose the color(s) I want to use, shake the bottle and open them up on a paper towel. The lids are what you use to stick your toothpick in, and the paper towed edges are for wiping any heavy excess away.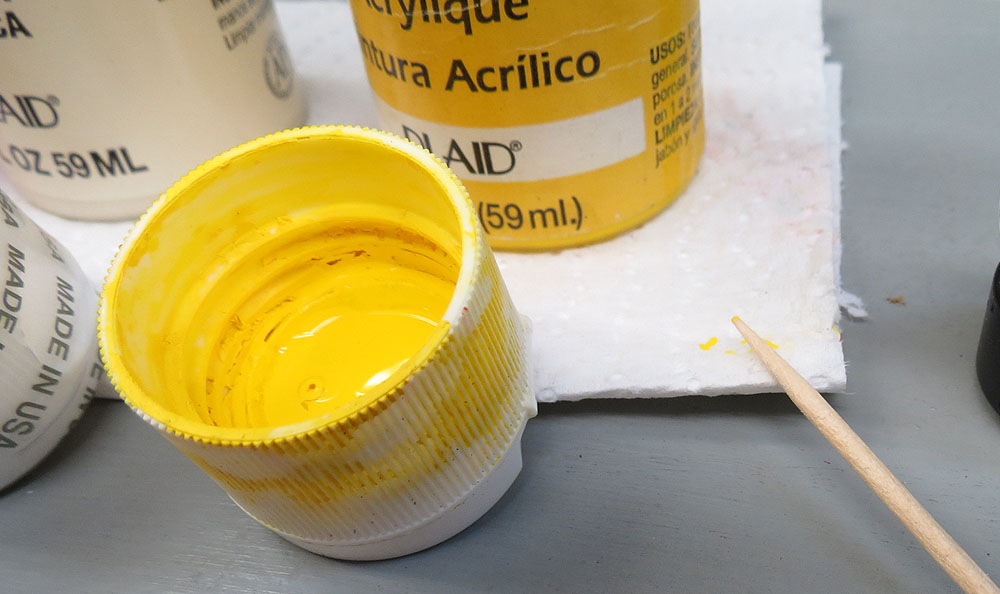 Too much paint? Just swirl the stick.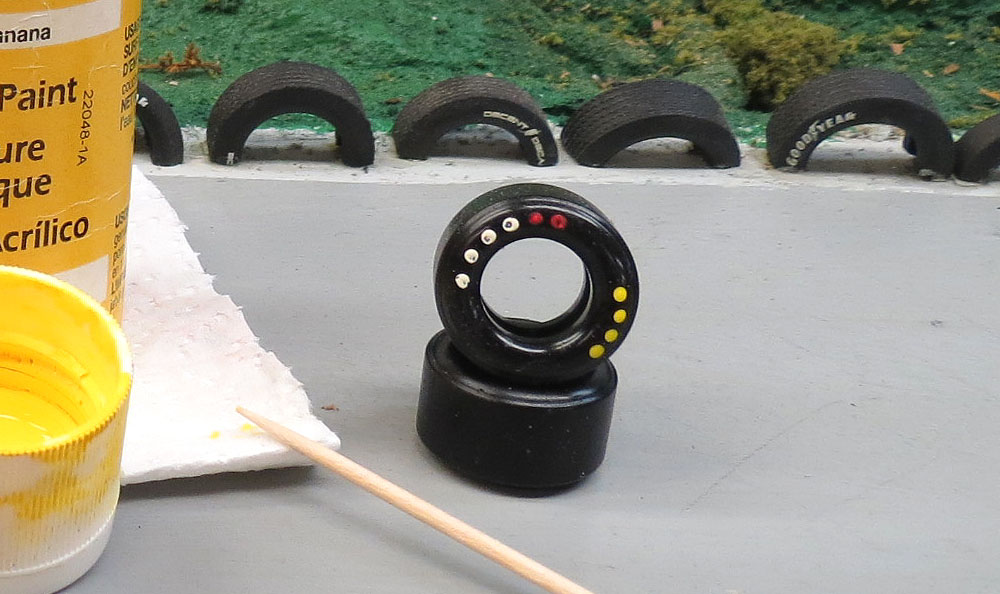 Now just put the dots where you want them. Make a mistake? Don't panic. Have another paper towel that is damp and wipe it off and try again.
If you want a solid dot, just touch the tire very lightly. If you want a hole inside the paint just press the pick into the tire a little further. You will simply have to try it and you will find your own method for creating the desired effect.
Remember that this will not last forever, especially under hard racing conditions.
But while it lasts, the visual effect it gives at speed is pleasing. It just seems to add a little more scale realism to the models.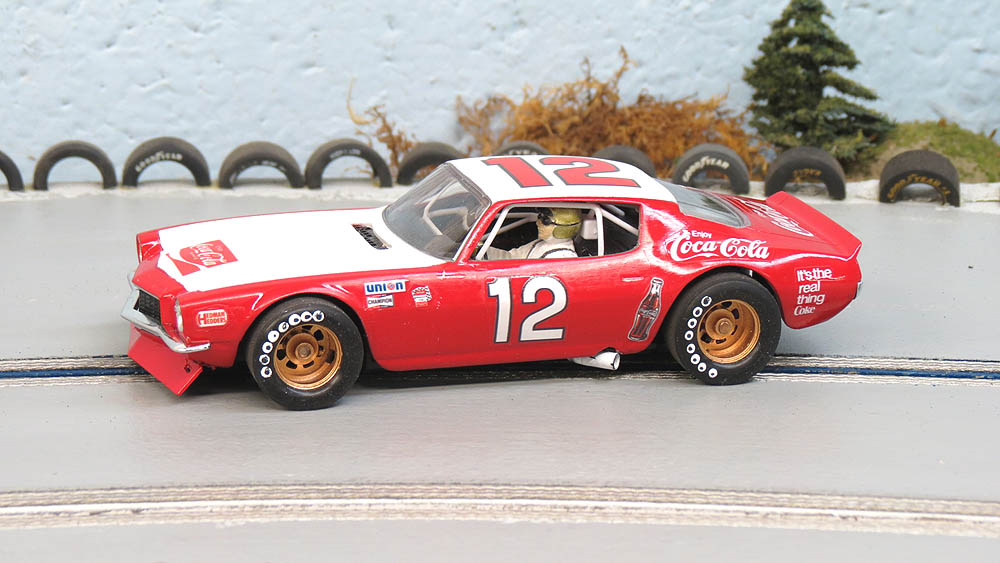 Hope this helps some of you. I think once you try it you will be happy with the results.
-Harry
Contact ME here about this review or the hobby in general.