October 2010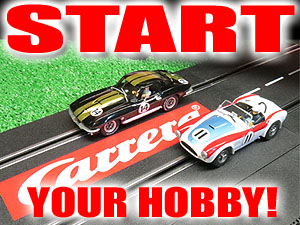 #20025215 Fast Classics II Evolution Set
Start Your Hobby!
Getting Started In 1/32nd Scale Home Slot Car Racing
What is the most often asked question we get this time of year? "What set do you recommend?"
My answer? THIS SET.
Mission accomplished. You are done researching.
Is it really that simple? YES.
As a newcomer to our hobby, you likely have other questions. Hopefully we are here to answer them for you. But the first step in starting this hobby is choosing a track set to get started. This is the easiest and most affordable approach for you, as it has been for countless others over the years.
Why this set?
The brand: Carrera. This is the leading brand in hour hobby today. The track system is the system of choice for many due to it's high quality and budget friendly pricing. Not just on track, but for the cars as well.
To further simplify things for you, the following review will give you a closer look at what some lucky racer will be getting. We hope it shows you all you need to start this fun and rewarding hobby.
You will not see any comparison or negative comments about any other brands. As a long time enthusiast, I support almost ANY new set on the market regardless of brand. WHY? Because ANY set you choose simply achieves the goal of starting in our hobby.
What you will see is MY personal choice for a new track in our home.
CARRERA FAST CLASSICS II
I wanted a new track system at HRW for testing/product reviews. The only choice for me was a new Carrera track.
It is simply a happy coincidence that Carrera is not only the best quality track in our hobby today, but it offers me all the options I wanted.
1. Track Surface. Carrera has a smooth surface that closely matches our routed wood tracks.
2. Optional Scale - Carrera track allows me to run the larger 1/24th scale models I enjoy collecting.
3. Affordable. Carrera has a budget-friendly price point.
That last one is a big one for many. And given that the easiest way to get started is a set, having a good price helps.
After looking around I noticed a new set was coming for 2015. I decided to wait for it to become available.
The appeal to me were the CARS inside. I enjoy the classics and these 2 models are near the top on my favorite Carrera Classic list.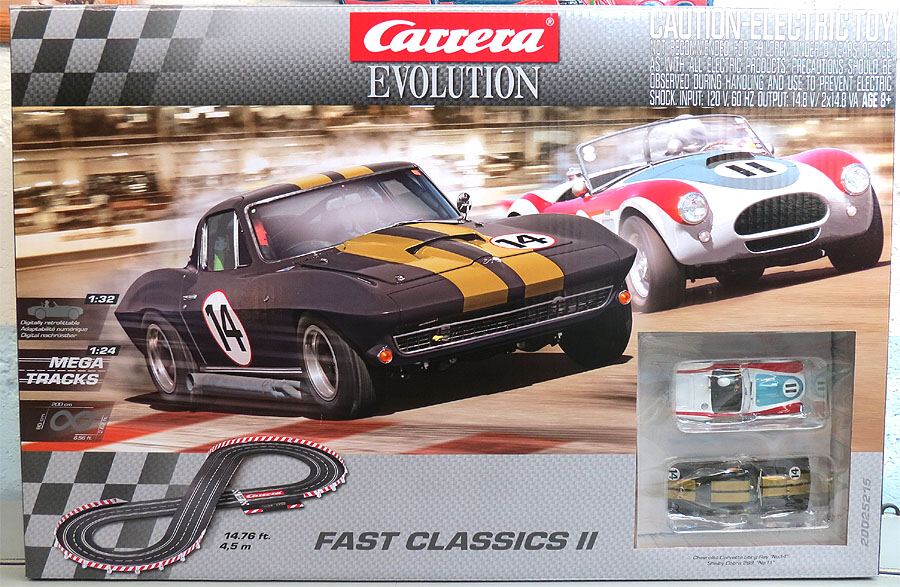 I contacted Carrera Slots and the service from them was top notch. My set arrived quicker than expected and it was time to start having fun.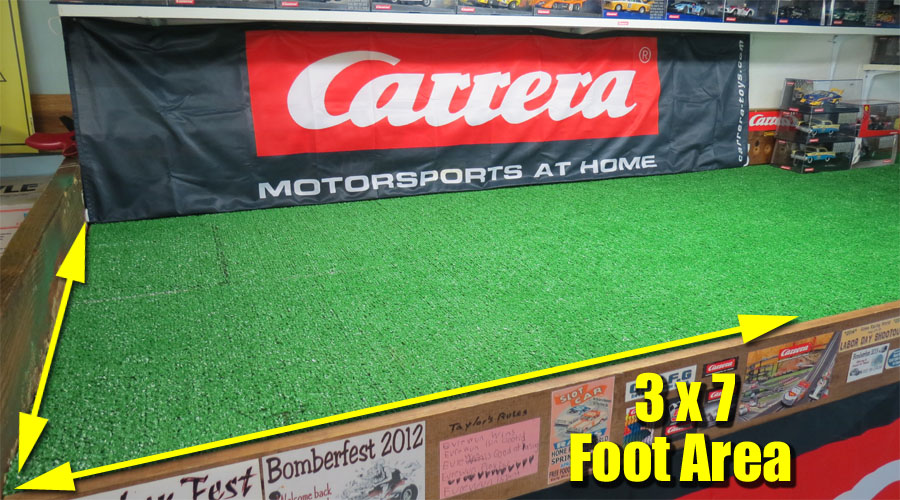 The track is slightly smaller than 3 x 7, but I like to have a couple inches for room. I cleaned off one end of my old table and we were ready to assemble it.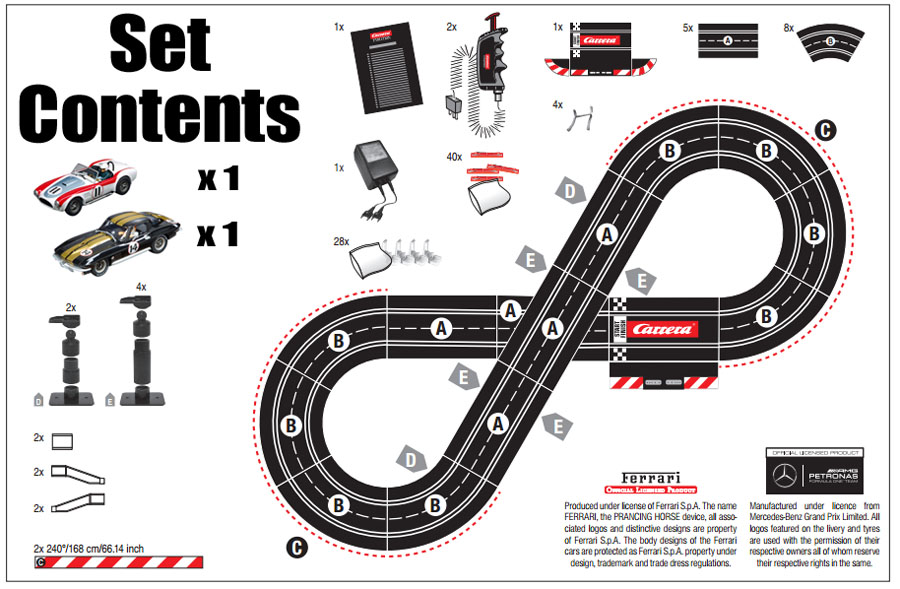 For most of you, the above photo is all you will need to assemble the set.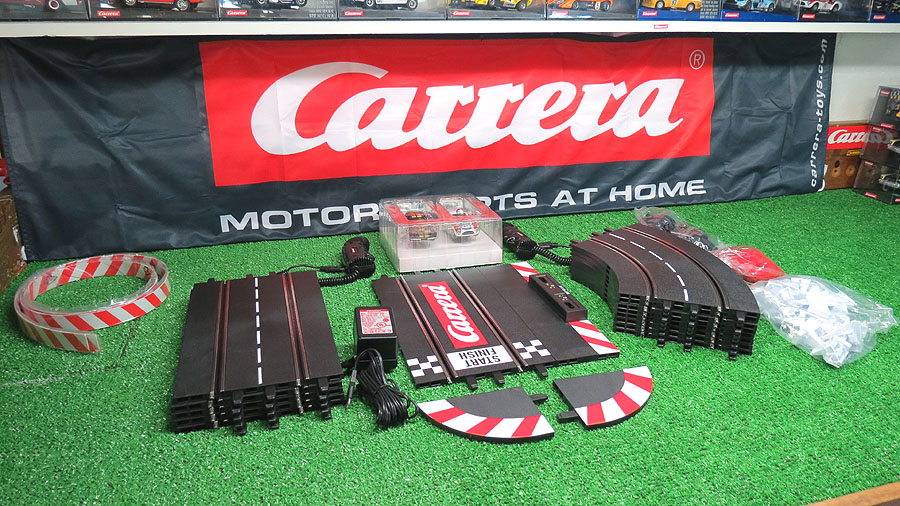 Just follow the clear instructions and you will be racing in no time. All our components were accounted for and we were underway.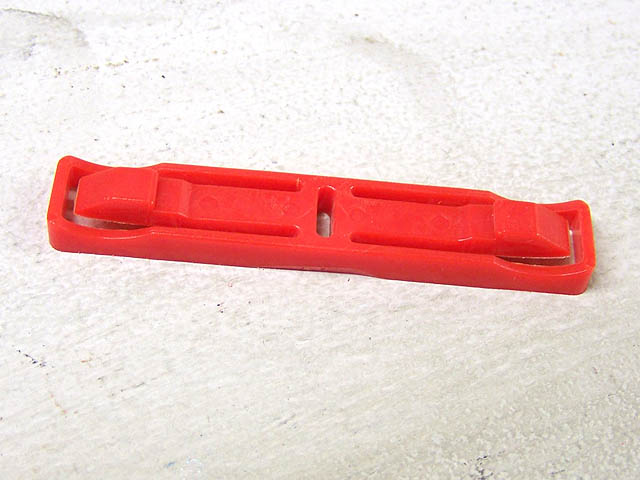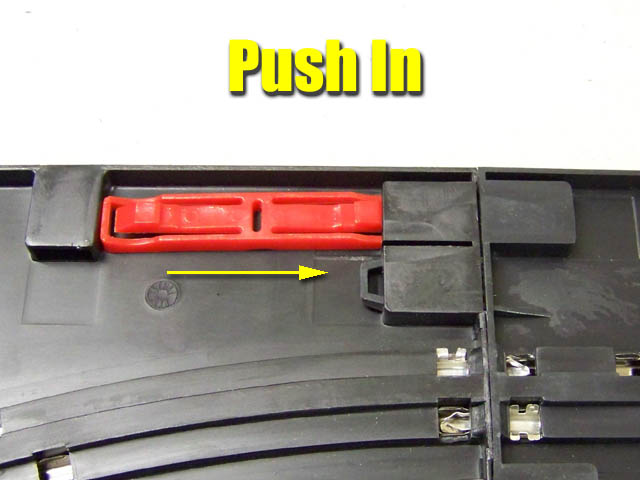 The track clips Carrera uses are effortless to install and secure the track together very well.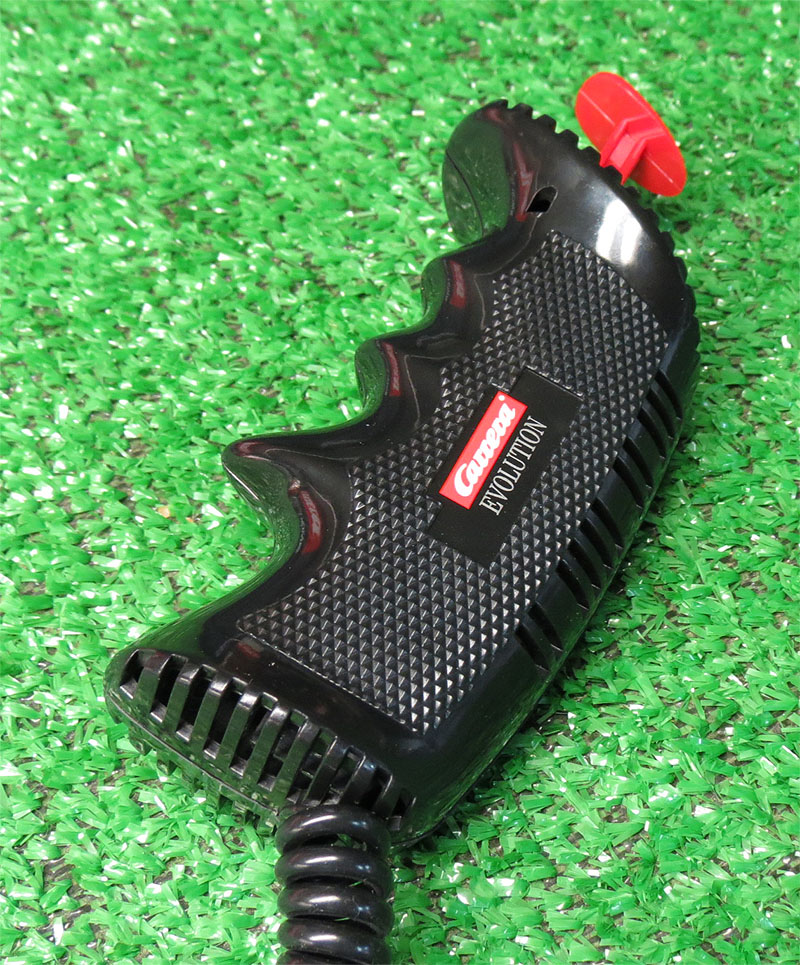 You get 2 thumb controllers which do the job just fine. Remember you are just starting out and these will work until you decide it's time to upgrade.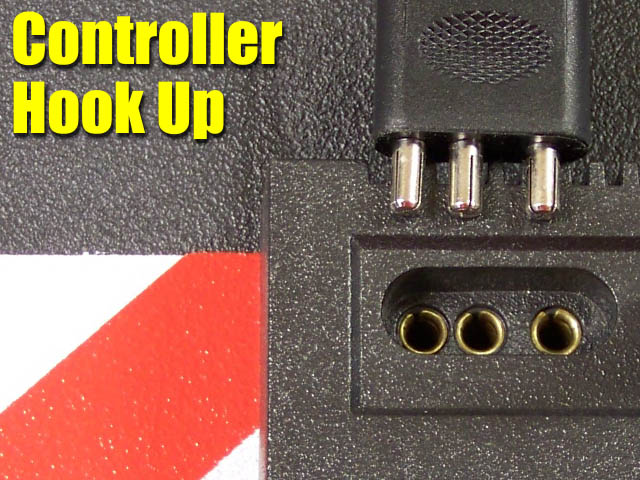 Hooking your controller to the power base is simple enough. The pins line up offset so you cannot install them the wrong way.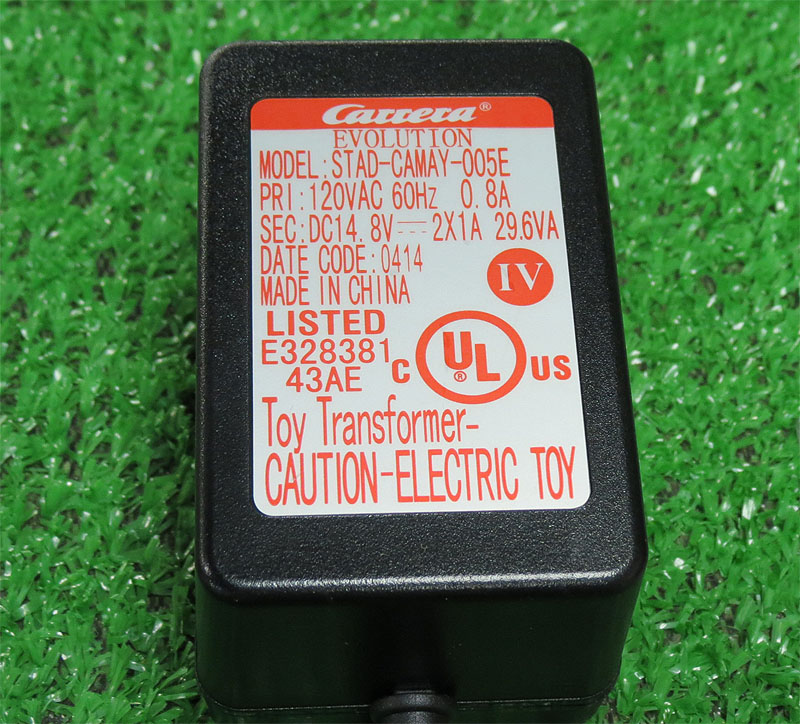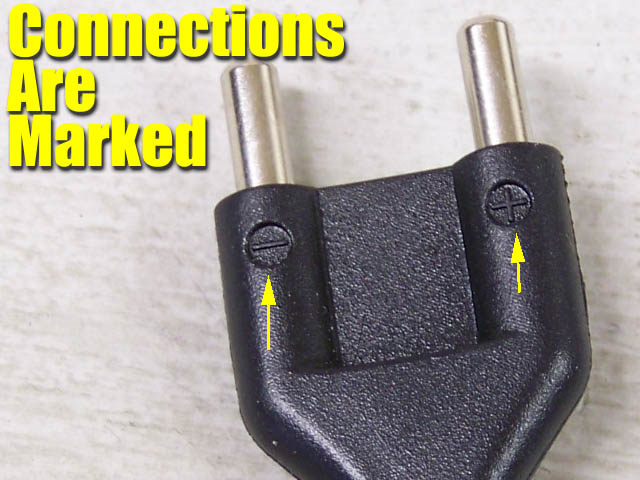 The power supply has 2 connections and they are marked to coincide with the power base.
You can't hook them up wrong. Even if you have it the other way, the cars will simply go the other direction.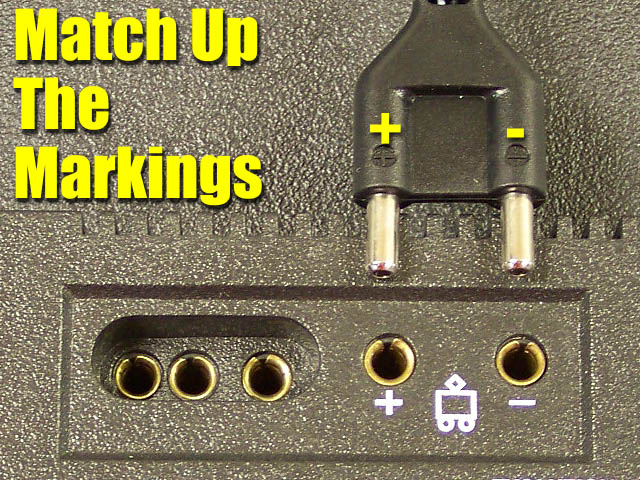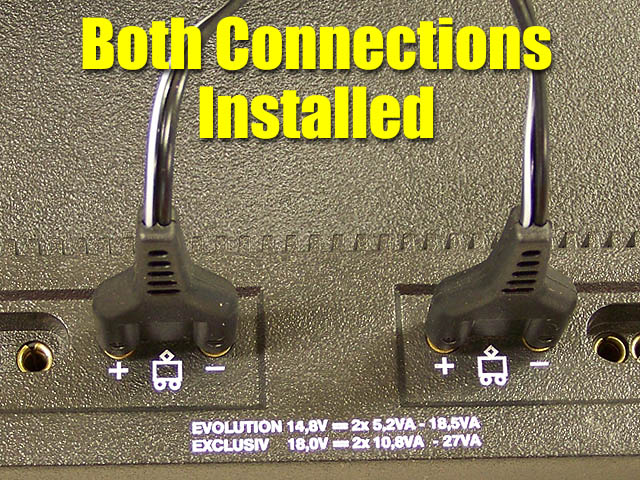 Simple enough isn't it?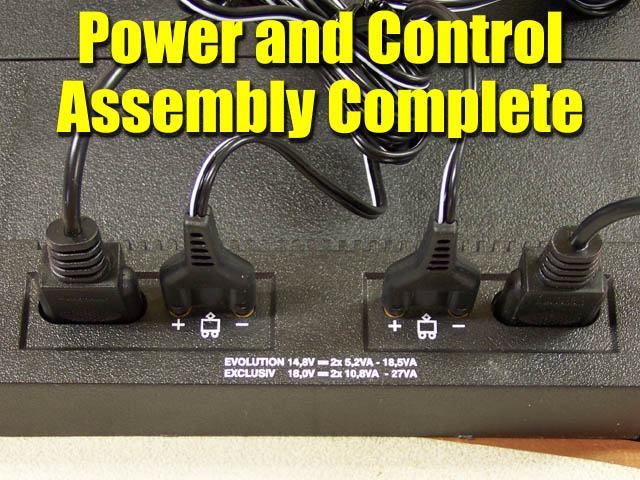 All finished. Now let's look at these cars!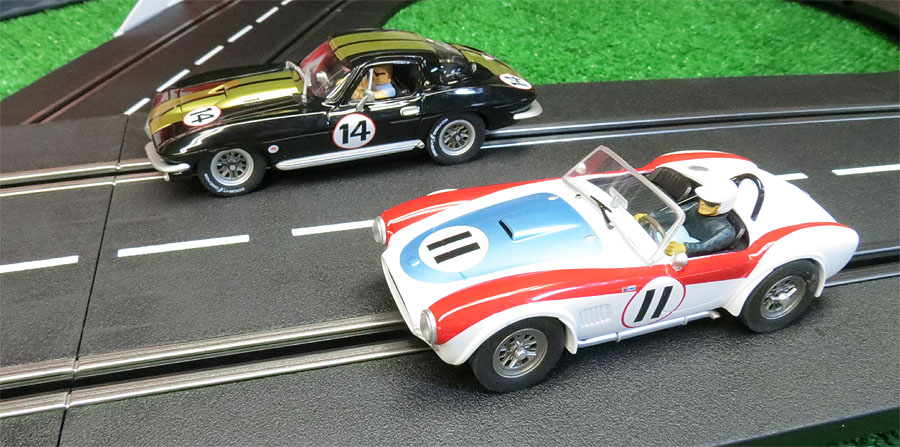 These are some of the nicest running classics Carrera makes. I like the Chevy vs. Ford match up and glad Carrera created a set like this featuring them.
We have reviewed each of these cars so why not take the time to give them a read?
Carrera Cobra Different paint but the same car inside.
Each car has a polarity switch underneath.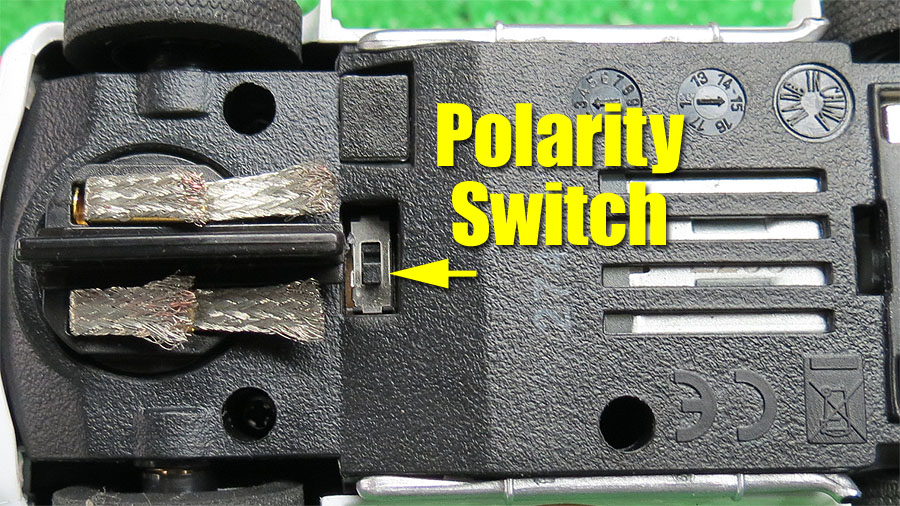 Moving it will allow the car to run in the other direction.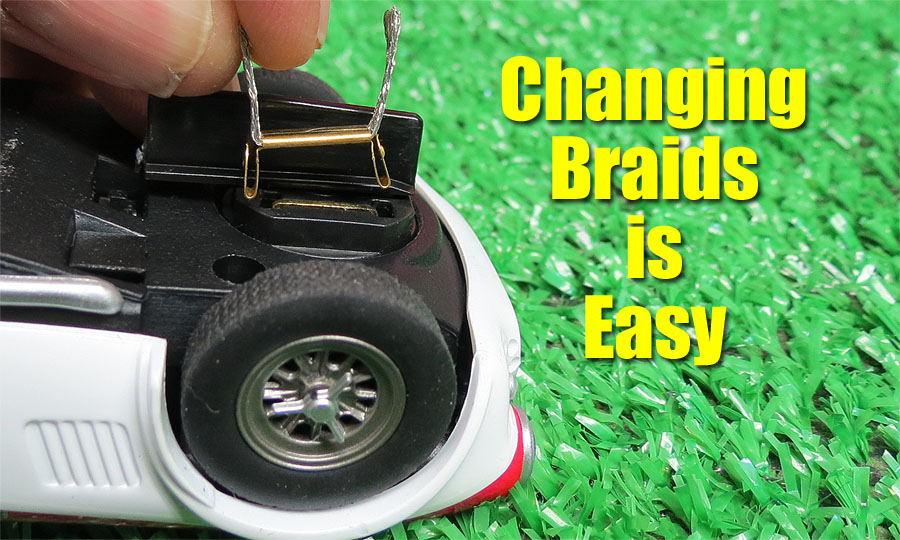 When you need to change your braids, they are easily popped out and new ones pressed into place.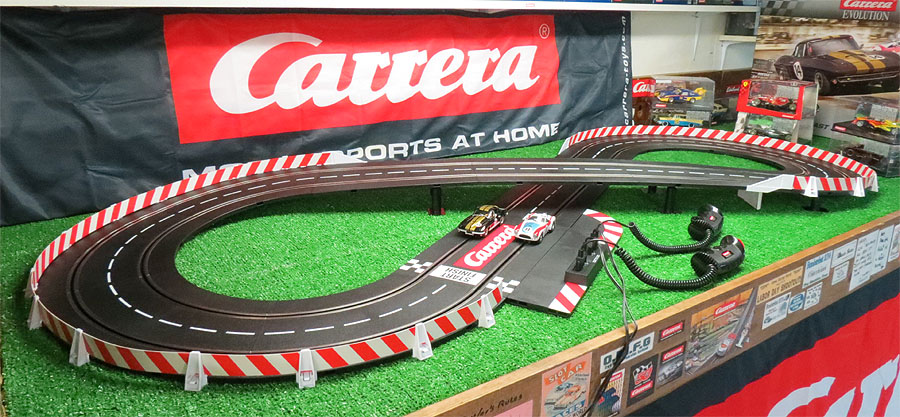 In about 20 minutes my son and I had this set up and running. It really is this easy and now it's time to have some FUN!
Hopefully this shows you just how easy and affordable starting this hobby truly is.
COST: Carrera Slots has this set for $139.99. That is about as good as it gets in our hobby.
In my opinion there isn't any other plastic track system I would choose for our new "HRW Skunkworks" test track.
Over time we plan to add on to it and hope you follow along.
- Harry
Feel free to CONTACT ME about this review or just the hobby in general.
Thanks go to Carrera Slots for co-sponsoring this review.


Copyright © 2015 Home Racing World