Nothing new here in the chassis department and that is good news to me. I want my models to be compatible in the series and Carrera does not waste time and effort changing things. Gearing is standard with a 9 tooth pinion and 27 tooth crown gear. Bar magnet is more than enough for most enthusiasts on plastic tracks and the newer compound stock tires have decent grip.
Routed Wood Track Test
MidMo International Speedway
4x16 - 3 Lane MDF - Satin/Flat Latex Surface
Slot Car Corner Braid/Flush Mount - Aftermarket Power @ 12 Volts
Professor Motor 2110 Low Voltage Electronic Controllers
Straight from the box to the track this car showed a lot of promise. It was smooth enough that I knew we had a good platform to tune upon and that is all I really look for. Newcomers should be pleased as well. The model has enough magnet in it for fun and fast action and the newer tires grip very well.
Here is a video I hope tells the whole story.
Although the model runs pretty good as is, a lot of us like a tire change. Thankfully, this car has the same size wheels as the new DTM models so I installed Paul Gage XPG 20125 LM XD tires.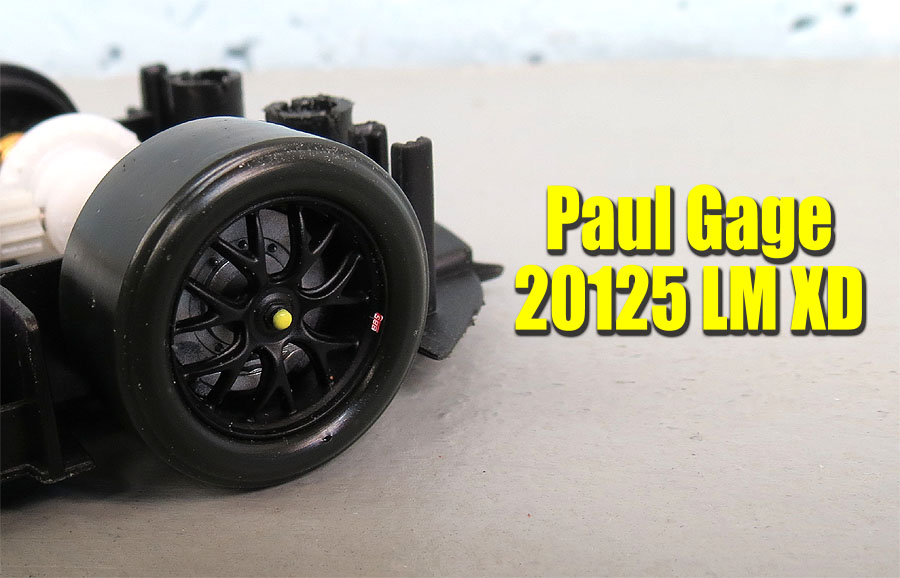 What a difference these make. My lap times were easily into the 3.8 second range and the model was just more fun to drive. I can easily see this car being a go-to choice for modern GT fans.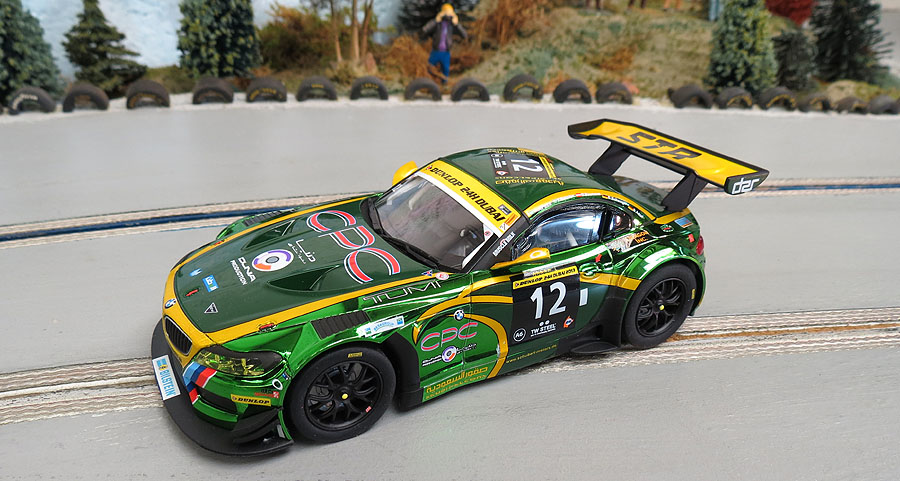 I can only echo my comments in the video. This model just gives you a lot of bang for your buck and in today's hobby, that cannot be said easily. It has great looks combined with smooth operation. It also lends itself nicely to the tuner in you which just ices the cake for me.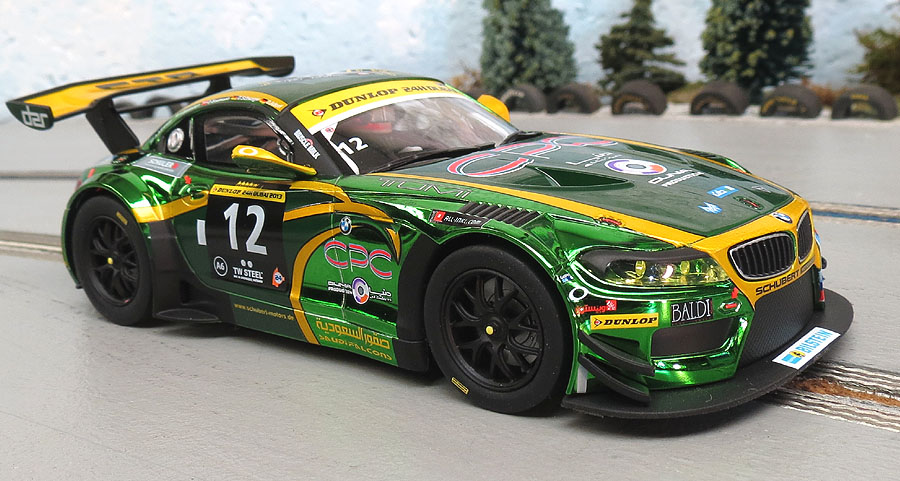 Carrera has added just one more winner in the line up for 2014. With Christmas fast approaching, I can safely advise anyone interested in this type of car to give it a serious look.
- Harry
Feel free to
CONTACT ME
about this article or just about the hobby in general.