To win this award it must be a new mold and something that really delivers it all. Quality, performance, price, and appeal. Well this little bug has done that and more. Given the performance alone is enough to make it a contender, but combine it with a great price and the fact it is just too cool to look at earns this year's award easily. We sometimes see manufacturers literally copy one another by releasing the same models. Not here. Truly original thinking brought this car to life and we can't thank the Carrera team enough for it.
Scalextric released some new classic F-1 models that caught the eye of collectors as well as a few of us home racers. Not very tuning-friendly and a steeper price tag takes them out of the normal release category, but they were still highly anticipated models and deserve recognition. Racer and Slot.it also sneaked in a couple new items that the advanced racer embraced. With decent pricing and high quality parts, these two brands continue to lead the way in this category.

There were not a lot of new molds this year by other brands, but sometimes those older molds in fresh paint are just as new and beginner and veteran enthusiasts alike grab them up fast. The popular Scalextric Trans-Am Series had several new models come our way including the ever-popular Camaro and Cougar.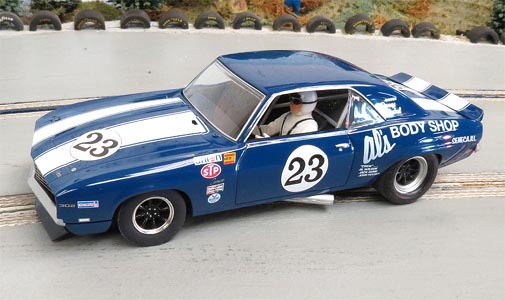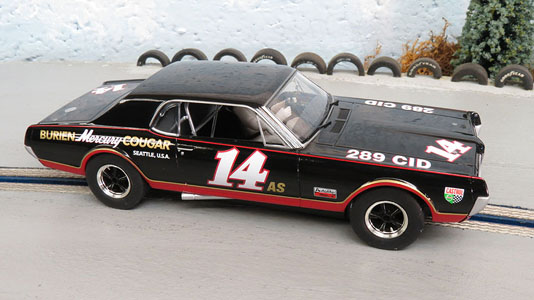 Even NINCO had a bright spot thanks to new distribution and a new price point. With the previous pricing through the roof and lackluster model selection, the brand had virtually vanished from the mainstream. A few of us die hard fans still grabbed occasional model, but we waited until a good sale came along.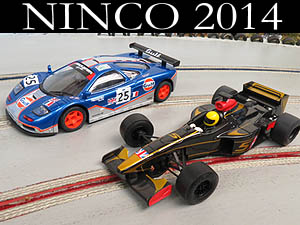 It was fun seeing these models return and we look forward to more from this brand.