October 2015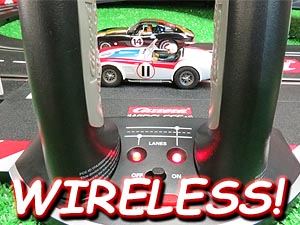 Carrera Evolution Wireless Control
#10115
Going wireless is appealing for obvious reasons and Carrera has been doing it for quite a few years. With our new set we wanted to try the all new wireless system Carrera has produced and thought some of you home racers would like a closer look.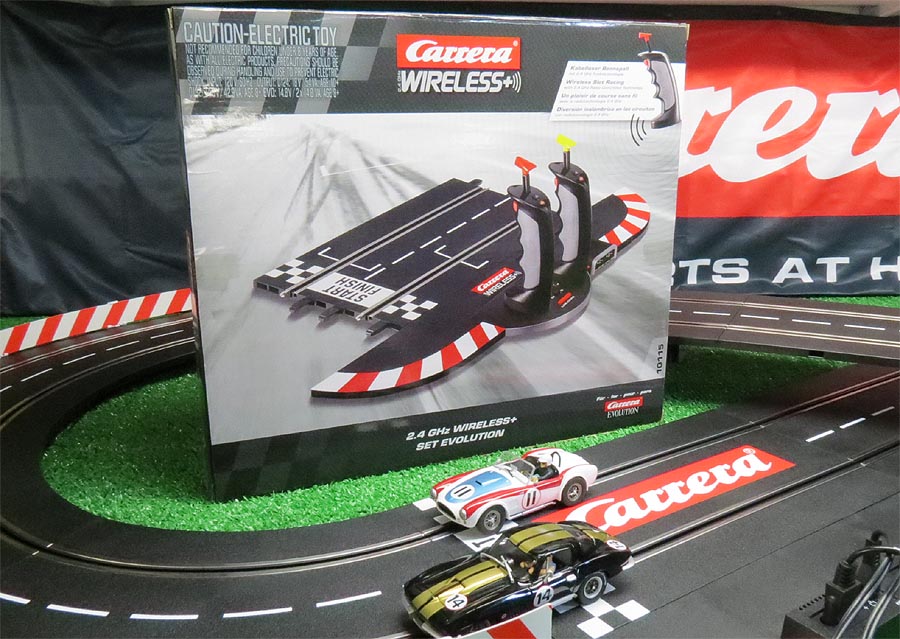 Installing this system is easy enough and you should have in up and running in about 15 minutes.
Please READ THE INSTRUCTIONS that come with your system. They are very clear and easy to follow.
This first thing you will want to do is find your batteries and install them. These are rechargeable and are charged while the controller sits in the stand. They are pre-charged from the factory but it is best to make sure they are fully charged before each use.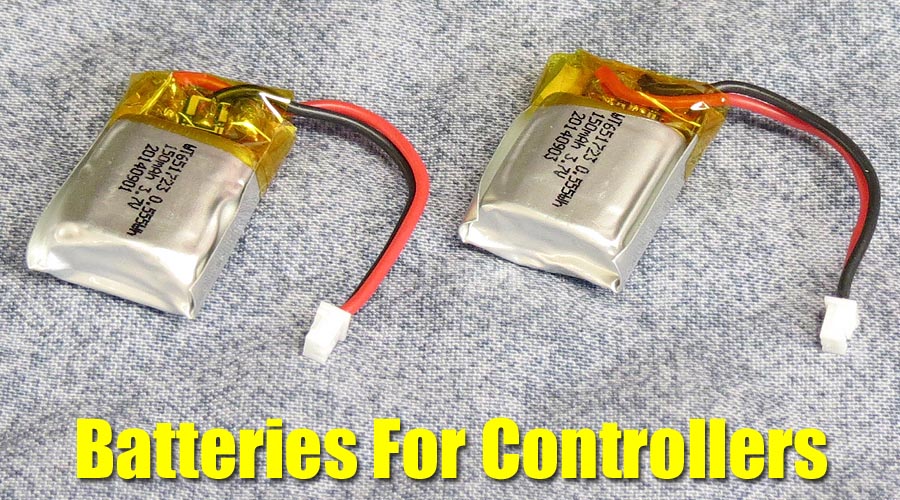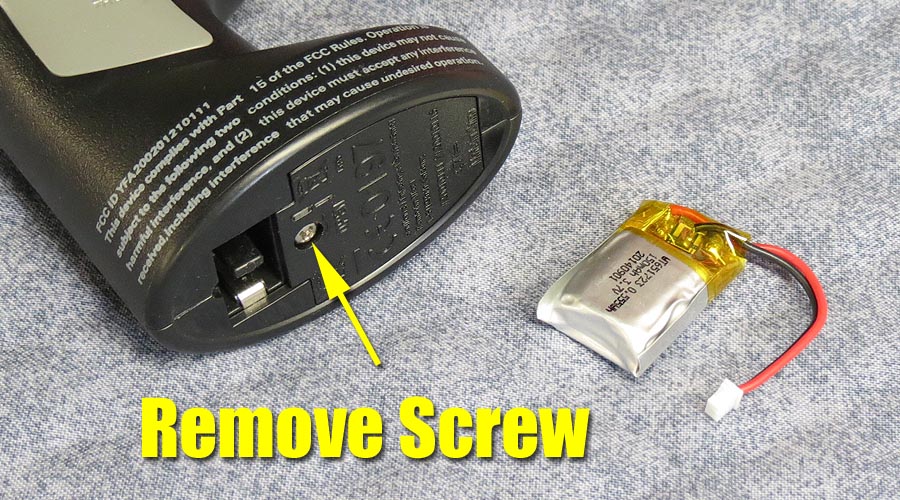 To install the batteries, use a small cross-tip (Phillips) screwdriver and remove the battery door.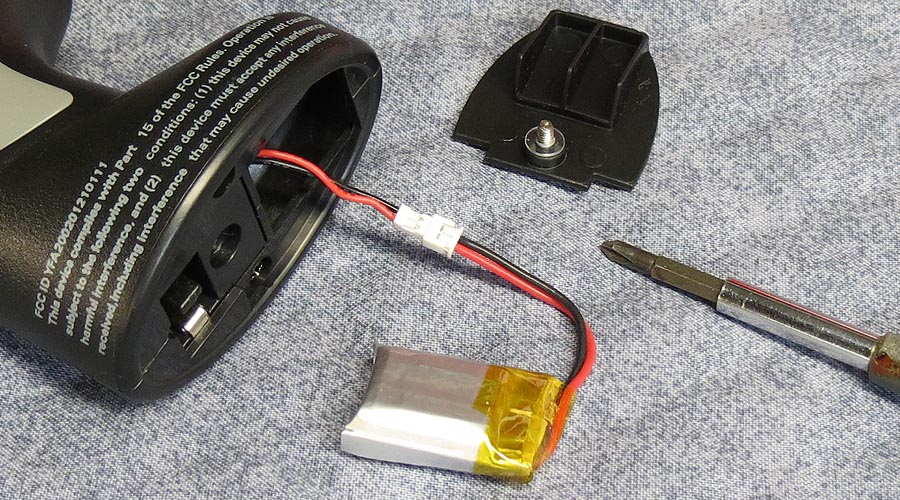 Now connect the battery as shown. Install battery inside controller handle and then install cover.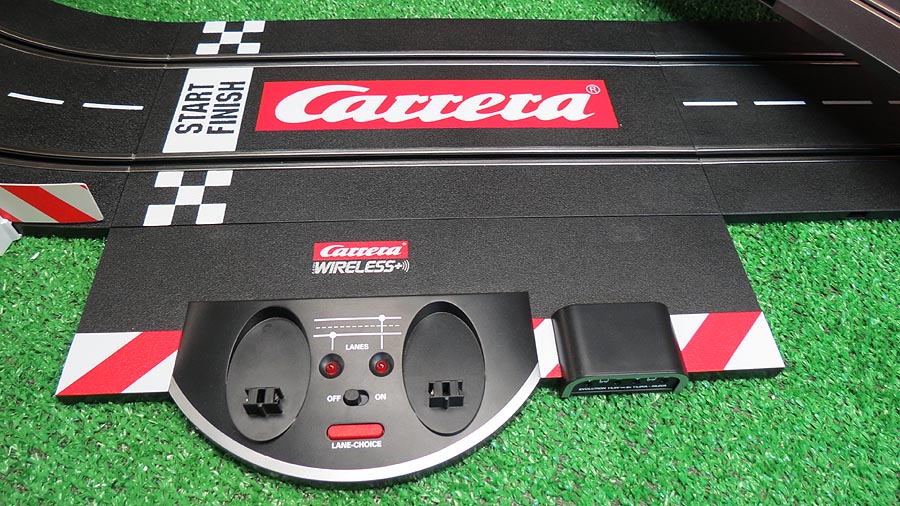 Now install your new power base.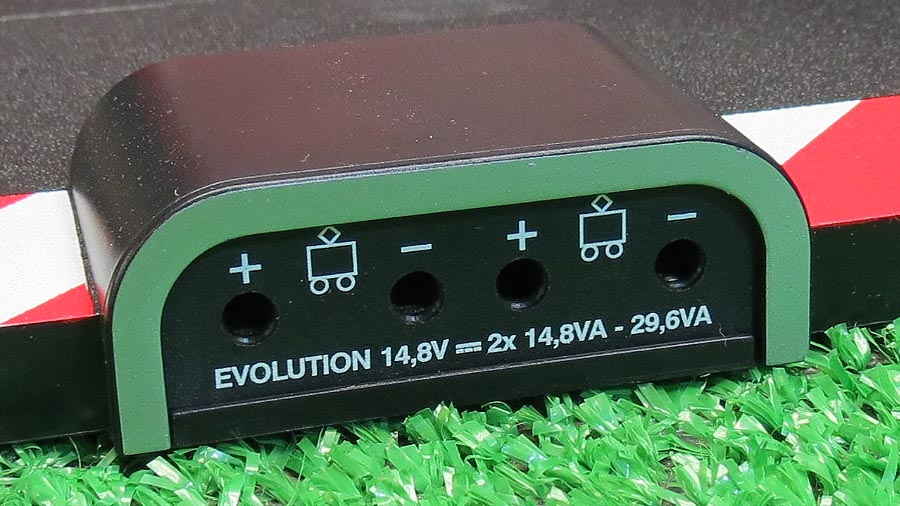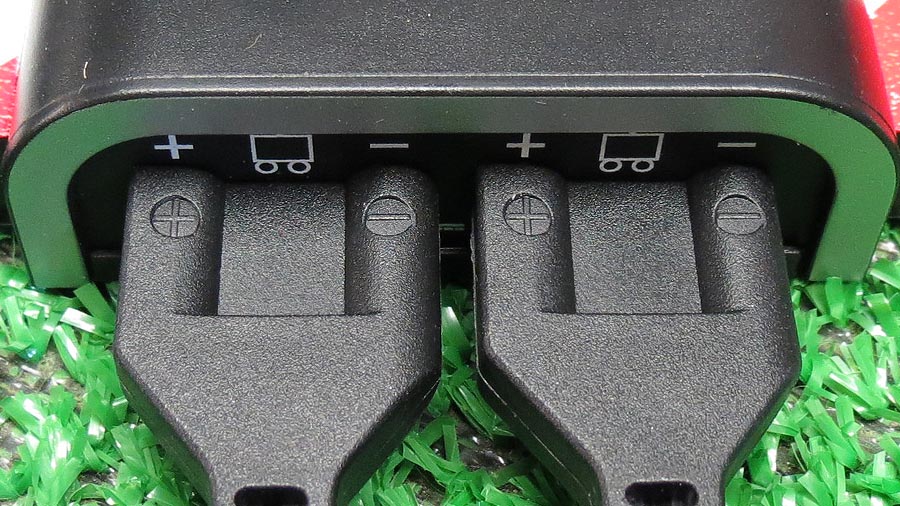 Make CERTAIN YOU HOOK UP YOUR POWER CONNECTIONS correctly. Do not try and use the system with ANY other power source other than the transformer that came with your set.
Now turn the power ON and we are ready to bond or "program" the controllers.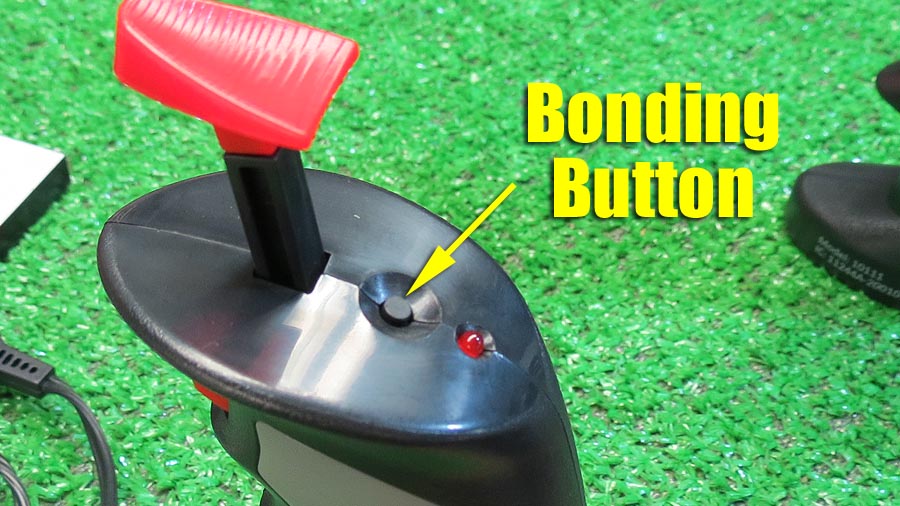 Make sure you locate the bonding button on top of your controller.
HERE IS A VIDEO SHOWING HOW TO BOND/PROGRAM THE CONTROLLERS
VIDEO OF OPERATION
The instructions say you can go to almost 50 feet. But I certainly do not have the need for that distance.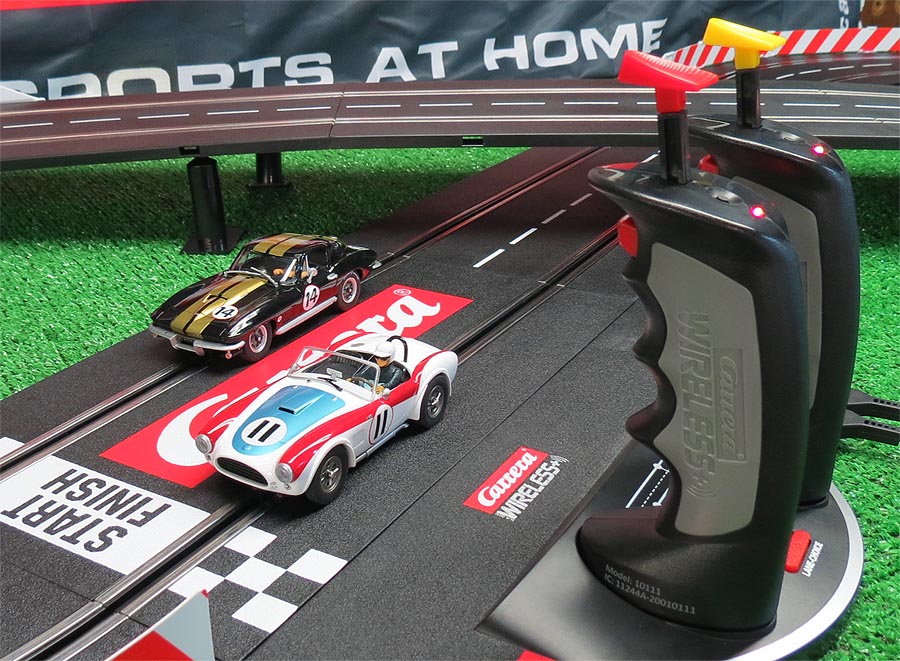 I am very pleased with this new system. With any accessory, all you want is ease of installation and for it to function as you expect. This system accomplishes that. If you are interested in the wireless system for your Carrera track, I am pretty sure you will be pleased as well.
- Harry
Feel free to CONTACT ME about this review or just the hobby in general.
Thanks go to Carrera of America for sponsoring this review.