This is one of those slot cars that made my list due to the paint scheme alone.  I don't apologize for it. I admit my weakness for this famous scheme and luckily I am not the only one afflicted.
This is also one of those cars that has been released for quite awhile before I finally acquired it. I am sure this happens to many of you as well so you understand. I suppose that is because the car itself does not hold a great deal of appeal for me. I'm not an ardent fan of modern GT nor of modern McLaren.  It was all about the GULF.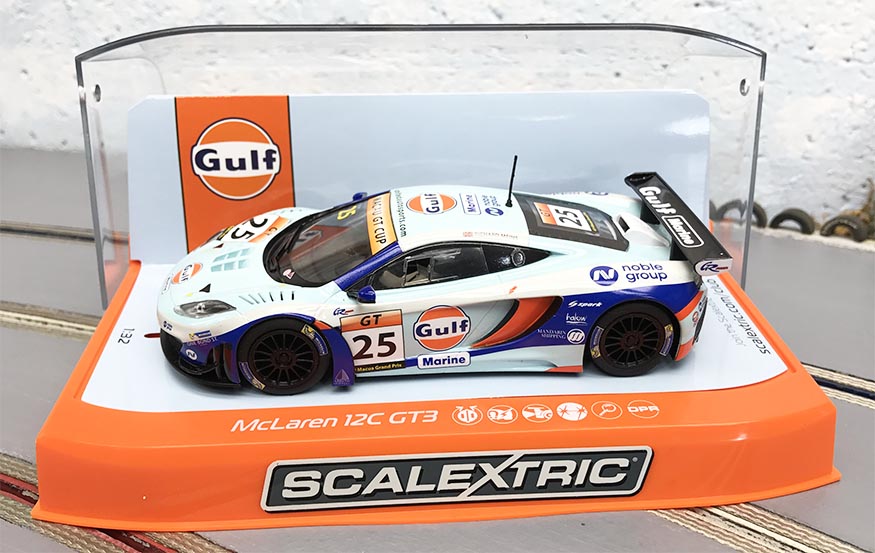 There are several cars released in this GULF series and they come on an attractive base. It might mean little to you, but since my appeal is for scheme, I rather like it.  It is worth mentioning that this makes it stand out from the crowd on the local hobby store shelves. I noticed several would-be enthusiasts ask for this car and the Porsche based on this display alone while on a visit to my local.
The outside of the model captures the 1:1 well enough for me. Nothing is perfect but Scalextric did a fine job overall. Markings are crisp enough the overall shine is clean and even.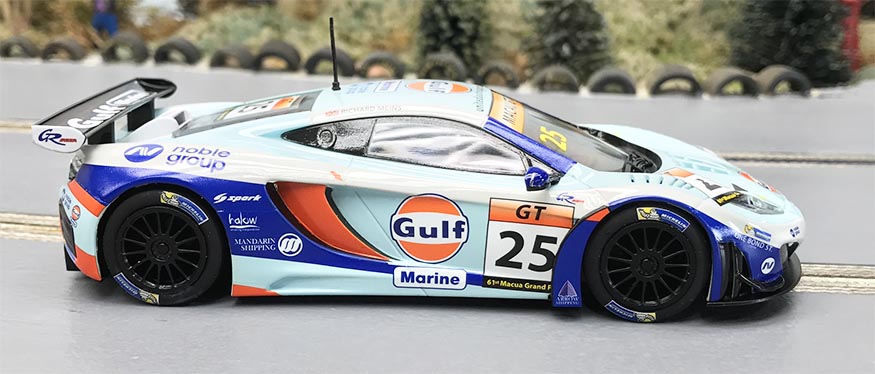 Looking underneath reveals the tried and true sidewinder configuration. With Scalextric now focusing on inline systems for future releases, this was another reason for choosing it. I suppose nothing more than having a car with this configuration to match up with my Audi R8 LMS.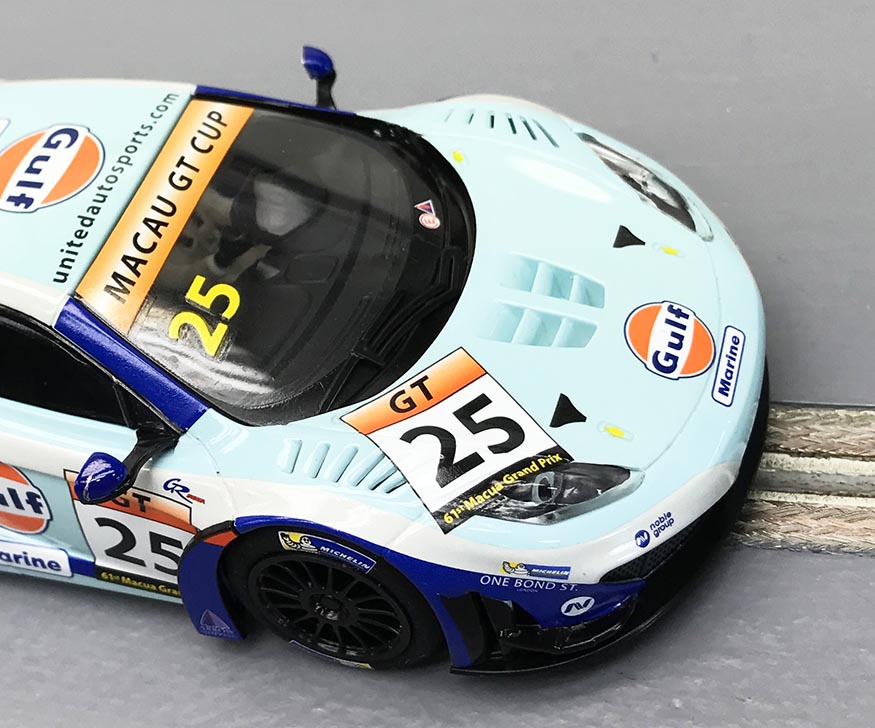 Collector appeal is something else entirely. I do not claim to be a pure collector but I do enjoy collection certain schemes or models. The difference from a pure collector view is that I intend to race them. But there is no denying the GULF appeal in our hobby, nor Scalextric intentionally offering these models with the special display. Is that enough for you to own it?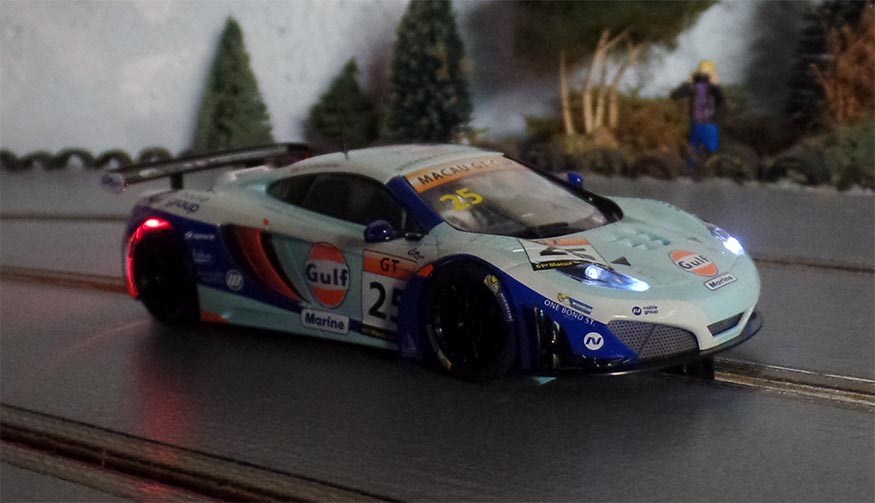 Having lights is a good thing for me. Others may not care. For my home racing it adds the fun factor of night racing and thus adds to the value of the model. Only until you try to purchase and install lighting systems can you appreciate these already being present.