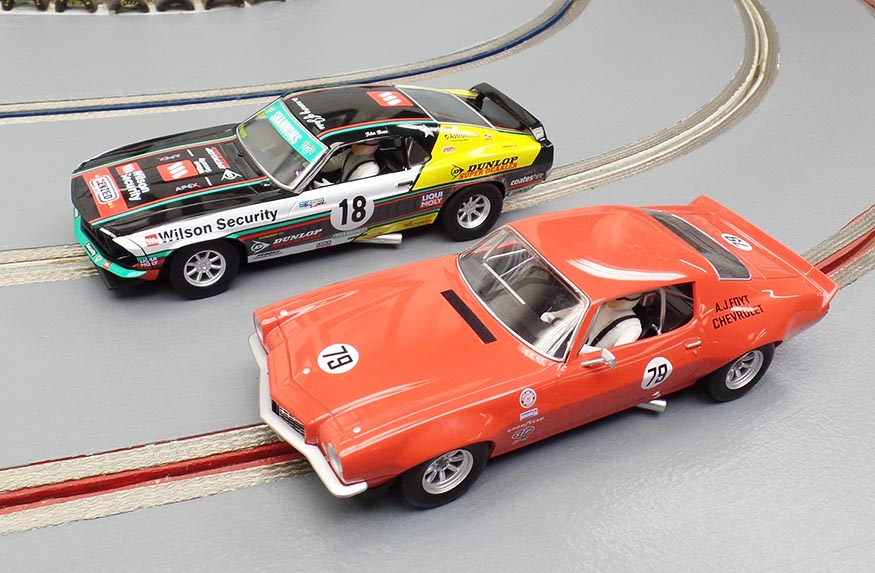 Two more classic icons from this series have just arrived at HRW HQ. The new Javelin might be hogging the spotlight these days, but both of these models deserve a closer look. 
They deserve some time on the stage because these models have earned it. In my circle of slot car enthusiasts, I cannot think of anyone that does not have at least one example of them. At every slot car event we host or visit, the slot car boxes I peek into usually have at least one ready for combat.
These are two very unique paint schemes. As usual, they will appeal to you or they won't.  For me, each car is something different and will have fans wanting them regardless.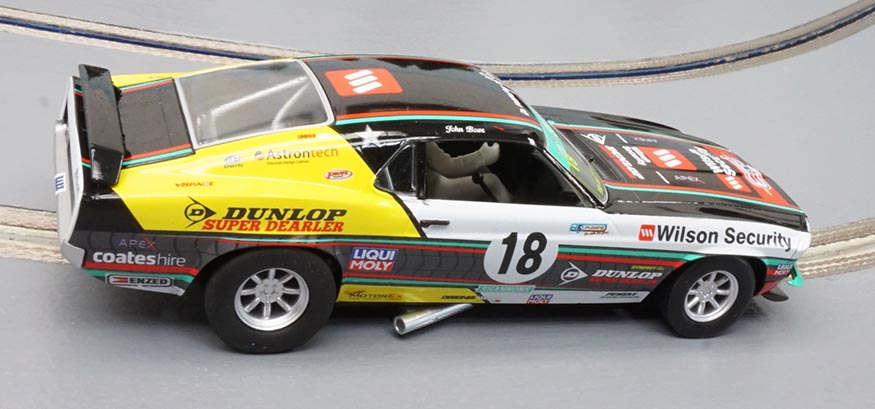 The Mustang is modeled after the car John Bowe raced in 2014 for the Australian Tour Car Masters series. Here is a link with a little information if you are curious.  This is the second car driven by Bowe Scalextric produces. Yes, Scalextric needs a new spellcheck manager. Once again we see a pretty glaring mistake in the Super Dealer…or Dearler as they have it.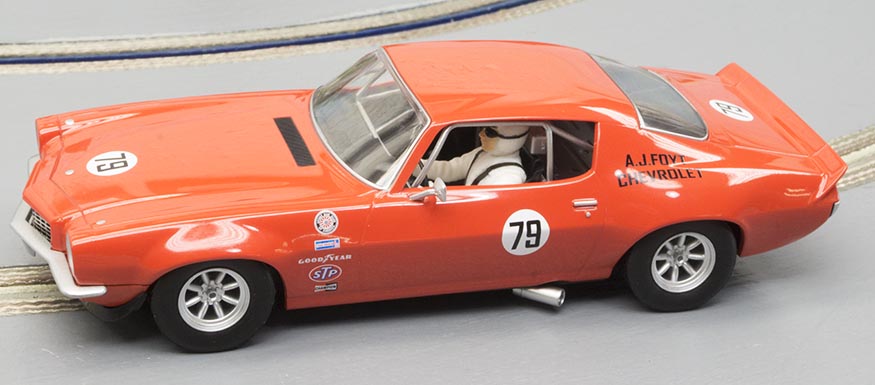 The Camaro seems very plain, but think about this: This is an ex Smokey Yunick Camaro, sponsored by A.J. Foyt Chevrolet (who was to drive it) but ended up being driven by Swede Savage at Watkins Glen in 71. How many racing legends can you ask for?
Colors and markings seem accurate enough. It's rather a challenge to get the A.J. Foyt "Coyote" orange though. Still close enough for me. My resources are limited on photos of the car, but what few I found indicates a decent enough attempt.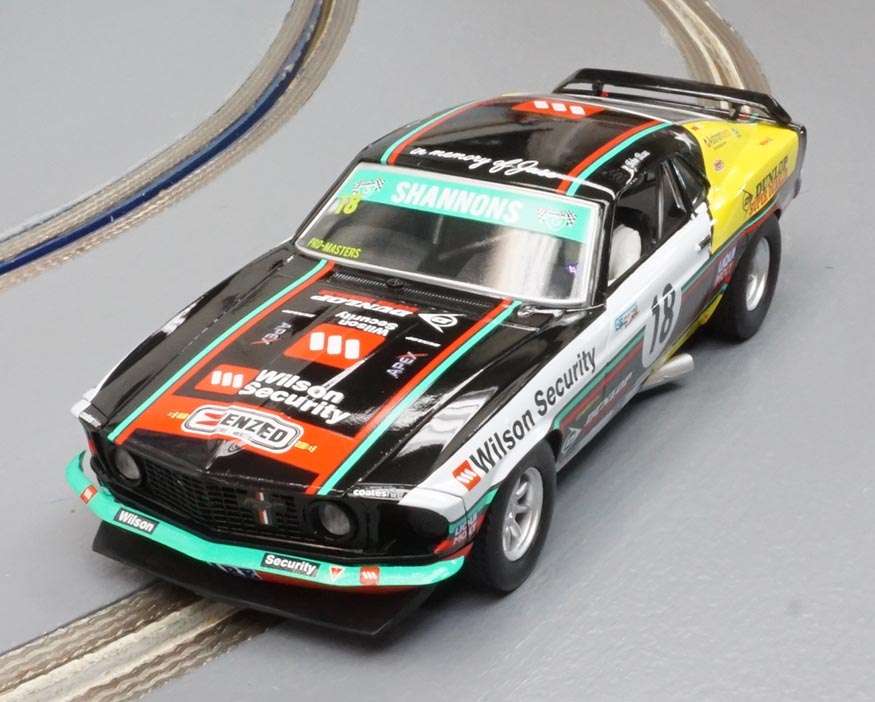 Same for the Mustang. Although the hood is not correct, it is still more than acceptable for me. Does the spelling error bother me? Yes a little. Enough to stop me from racing it? No. YOU will decide as always.
Continue reading Camaro & Mustang – Scalextric American Iron →