The team at C.B. Design that brings you the best wheels in 1/32nd scale are now producing their first design in 1/24. Introducing the "Steely".
From the official announcement:
Based on our popular 1:32 Classic Steel Wheels, the 1:24 Classic Steel Wheels are intended primarily for scratch builders.  There are two (2) variations of this wheel – one variation is designed for use with 3/32″ axles while the second variation is designed for 1/8″ axles.  
Note that both wheel variations are the same size (i.e. take the same tire).  
Designed for use with Paul Gage H&R Narrow (Rib) urethane tires.
Why Offer Two Axles Sizes?
Many 1:24 scratch builders, particularly those trying their hand at scratch building a 1:24 car for the first time, already have a significant investment in 1:32 parts such as axles, gears and bushings that are designed for 3/32″ axles.  The 1:24 Classic Steel Wheel for 3/32″ axles gives these scratch builders the option to leverage their existing investment in 1:32 parts.  On the other hand, the 1:24 Classic Steel Wheel for 1/8″ axles lets scratch builders who already have an investment in parts designed for 1/8″ axles use those parts.
This wheel design is likely the most popular style we could ask for as a first effort. I think the level of detail is more than enough for the scale racer. Holding them in my hands, I could not help but just shake my head and smile. These will certainly help me make some very nice scale classic NASCARs I have planned much easier.
And I like easy 🙂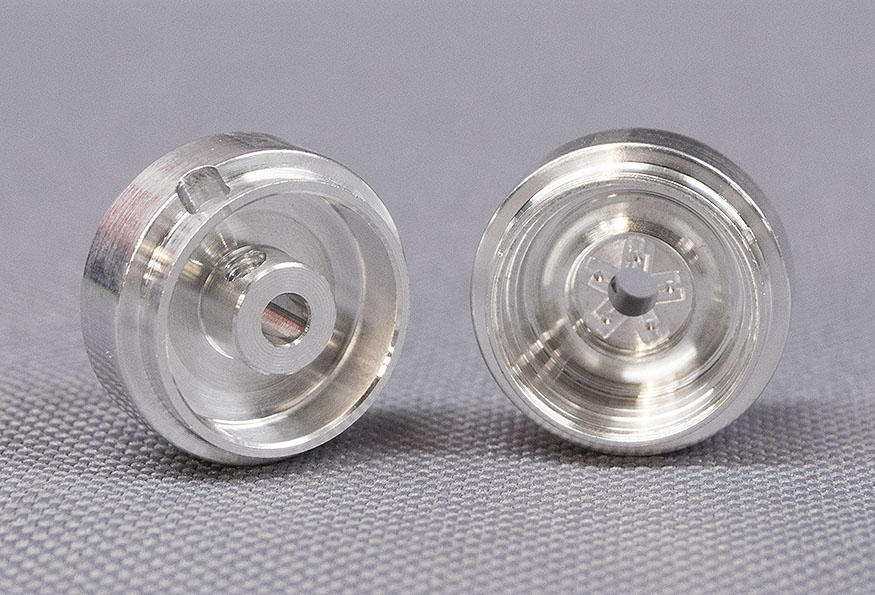 The hubless design is nice too. I like the ribbed style as well because it allows me to slip on the Paul Gage tires I like to use for our track.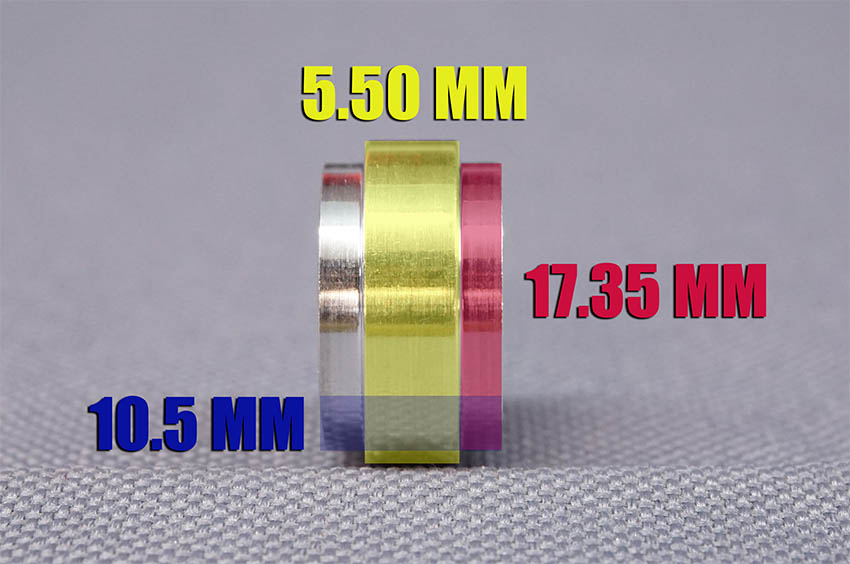 The fit of these wheels is crucial to performance. My test samples are as precise as it gets with literally a perfect fit for the standard 1/8″ commercial axles I tested. The high grade aluminum used gives us a strong and reliable product as we have seen in 1/32.
The 3/32nd axle size wheels I have are using the smaller M2 set screws (0.035 Hex) but I am told this is already going to be changed to utilize the more standard 4-40 (.050 hex) screws in the future.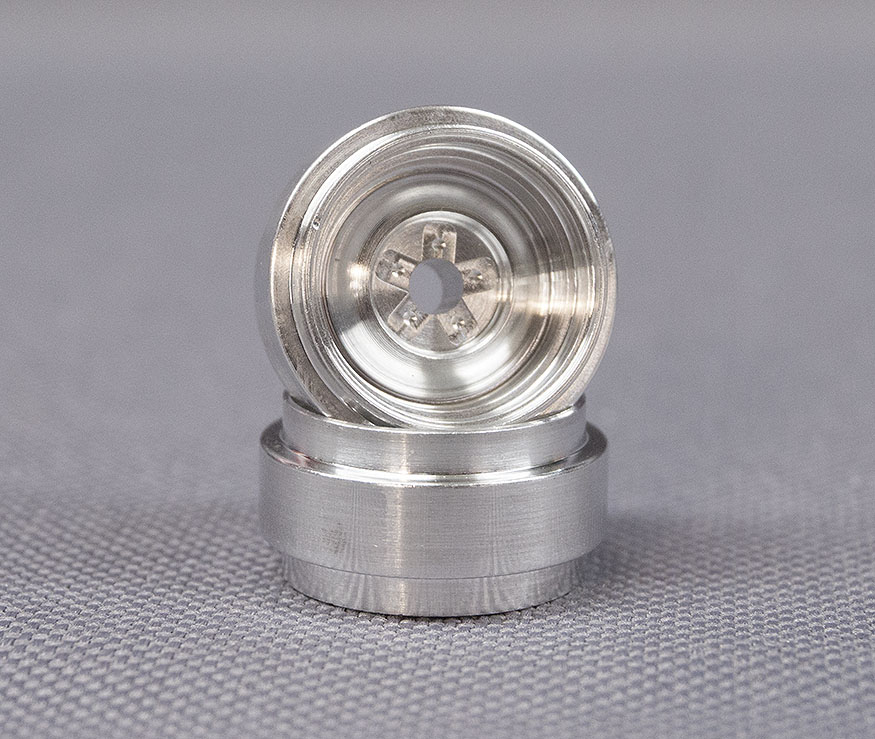 Overall I am more than pleased to see this scale get a much-needed quality wheel.
More styles are already in the works too, so stay tuned. For now I am just happy to see these finally introduced.
YOU CAN ORDER THEM DIRECT HERE from Slot Car Corner
-Harry