When these were released I decided I wanted both of them. I am one of those that like to have a matched running mate for the closest door to door action I can get.
My car arrived from Power Hobby safe and sound and time to have some fun.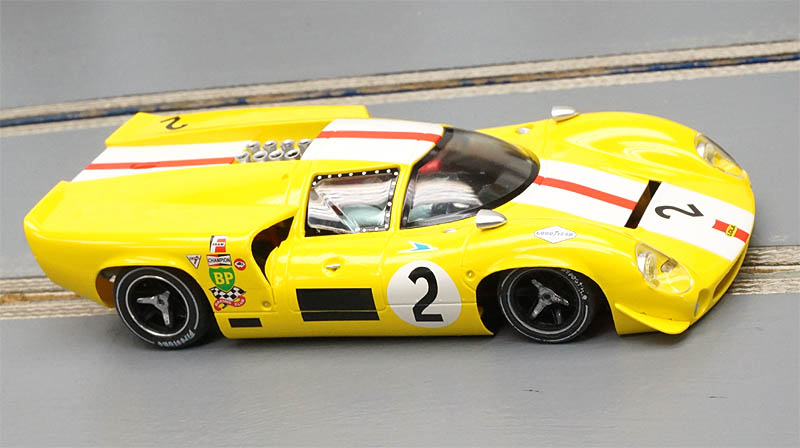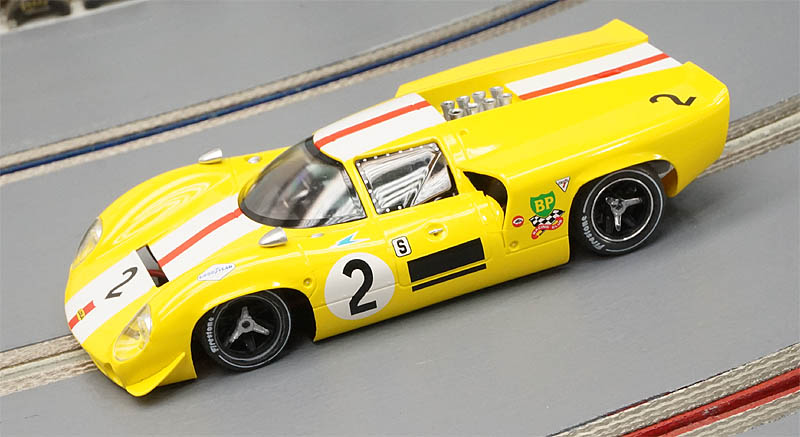 Finish on this model is like the first. Very clean and good clear coat for shine.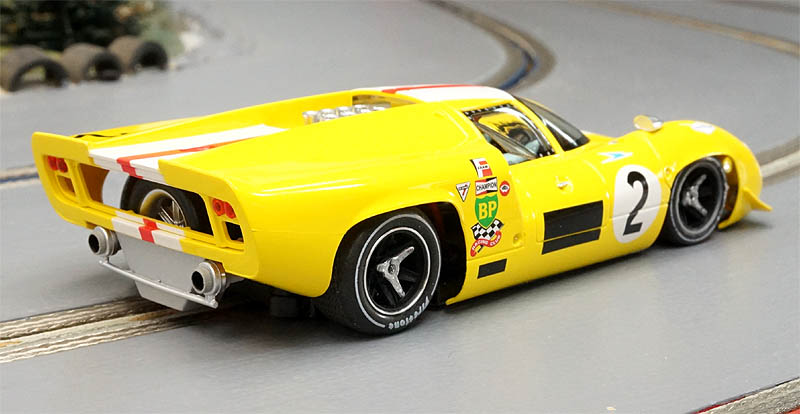 Another reason I like having a matched pair is experimenting. I can try different tuning techniques and testing them side by side adds to the fun.
So I decided to make my own independent fronts using the common axle collars you can find at SCC, Cloverleaf, etc.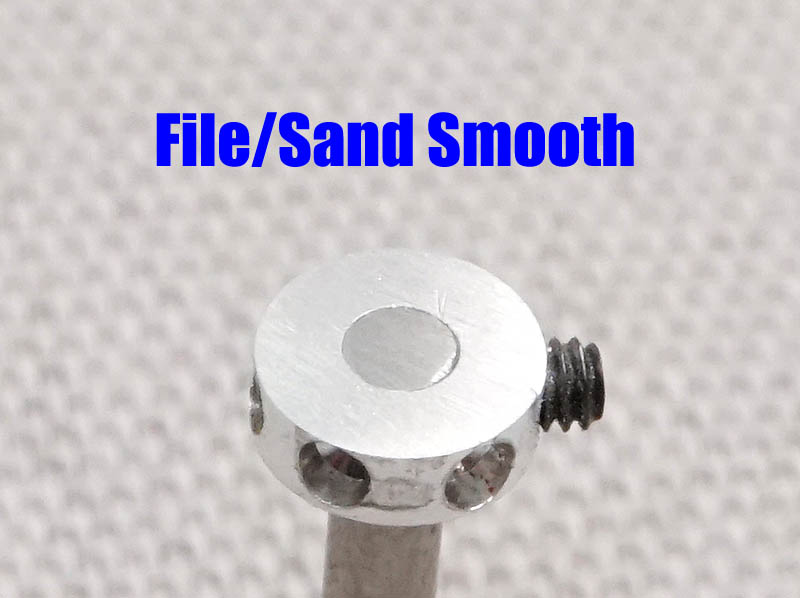 In stock form the collars are just slightly too wide to fit in the narrow space of the chassis. So I mounted the collar on the axle with the axle just counter-sunk enough to allow the set screw to make a secure hold. Then I filed the collar with a large flat file to flush.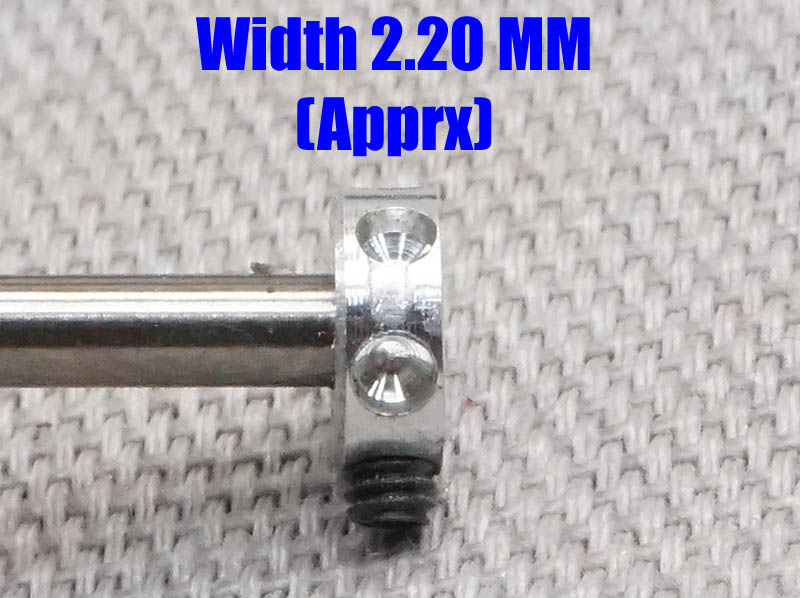 Just enough for the collar to stay intact and provide a good fit.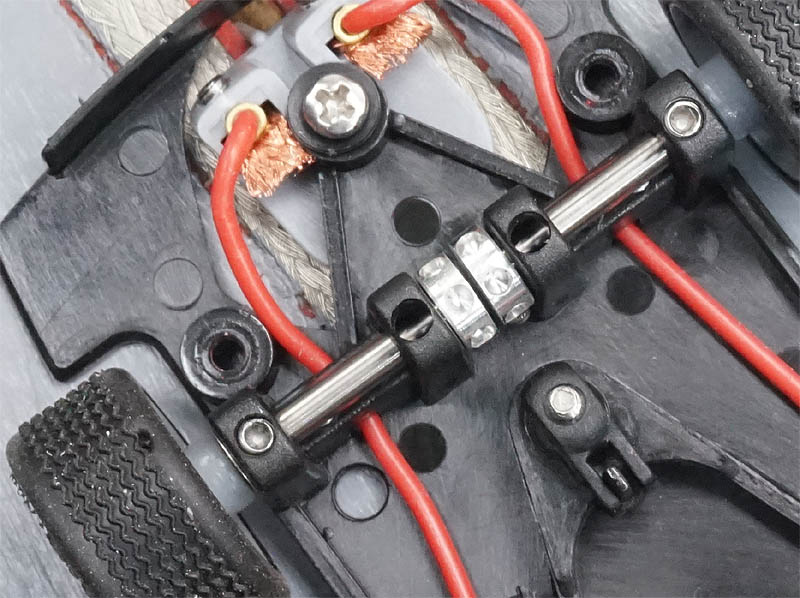 Perfect. No contact and read y to race.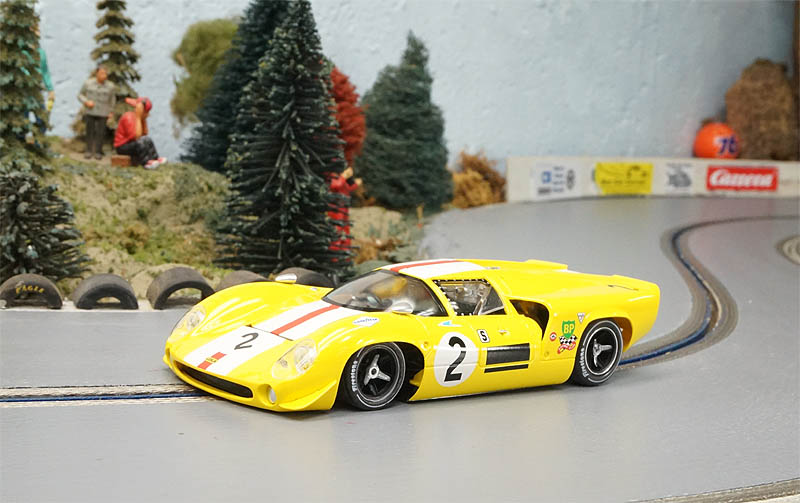 On my track there isn't much difference if any. It's still silky smooth and fun to race, so no harm done either.
SANDING - I have to say that sanding the rear tires smooth is the hot setup for my track. The flash molding on the rears can cause a bad hop. Once sanded however, these cars are both scale rockets and provide the fun I was hoping for.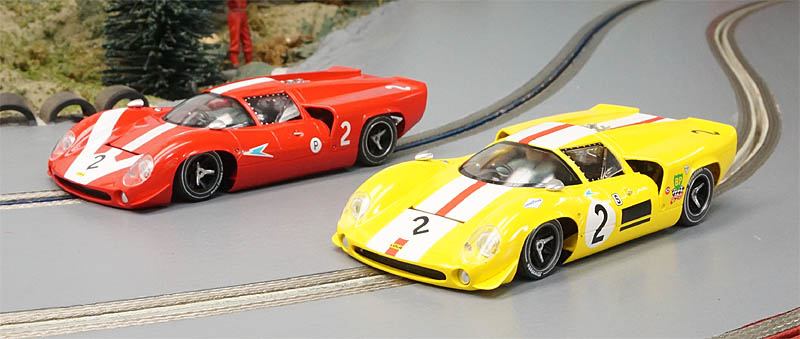 With my son around now, it's a hoot to watch him take to wood track racing. He doesn't care much about the scale issues, he just thinks they "look cool and are smooth". I suppose in that view these releases score a win

Thanks again to Power Hobby for great service.