I like to tune these Carrera Classics to follow the style of racing formed many moons ago with NINCO. I use an MT1 motor to keep the models more to scale speeds as I enjoy them this way. Just a personal preference.
Parts List:
Paul Gage XPG 24125XXD
ScaleAuto Guide
CG SLOTCARS Adapter UPDATE!
NEW ADAPTERS HERE
SCC Tinned Copper Braid
MT-1 Motor
I sanded the lips off the tops of the body mounts on the chassis so they are flush.
Removed the entire rear body mount screw area.
Slightly sanded the front lip of the body underneath so the molded in "suspension" detail would not bind.
Original wheels on the rear. Just a clean up session in the Tire Razor. Installed tires and repeated truing session.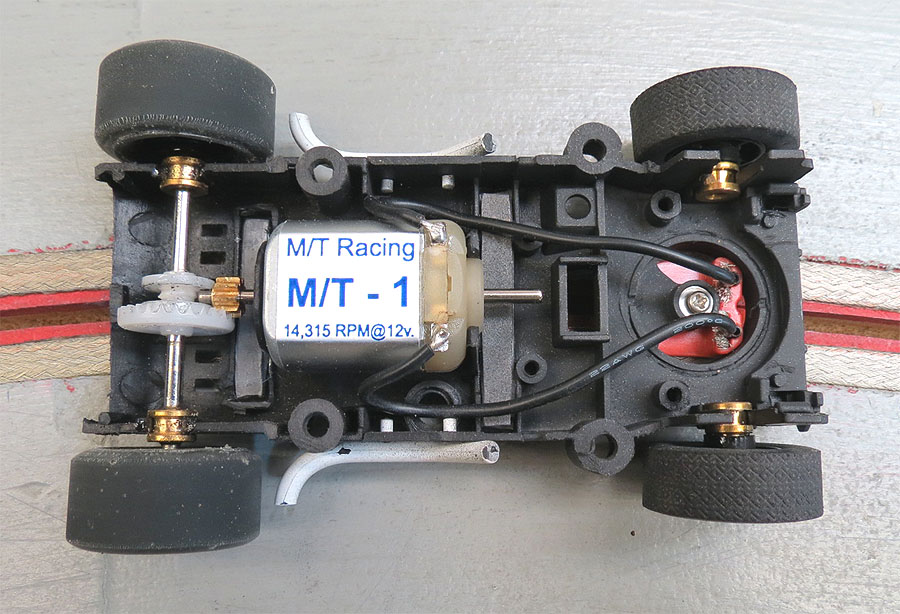 Removed magnets and replaced with lead strips. Test, test, test, until you find your own sweet spot.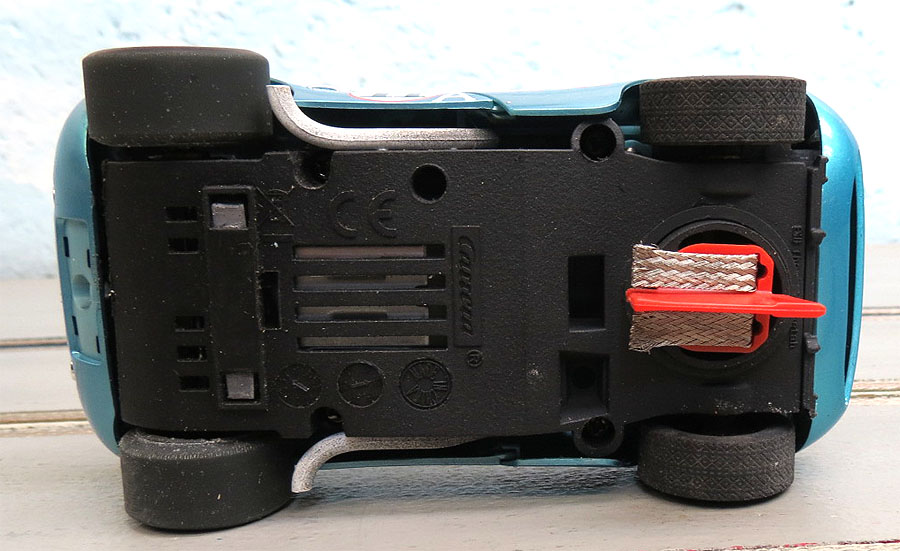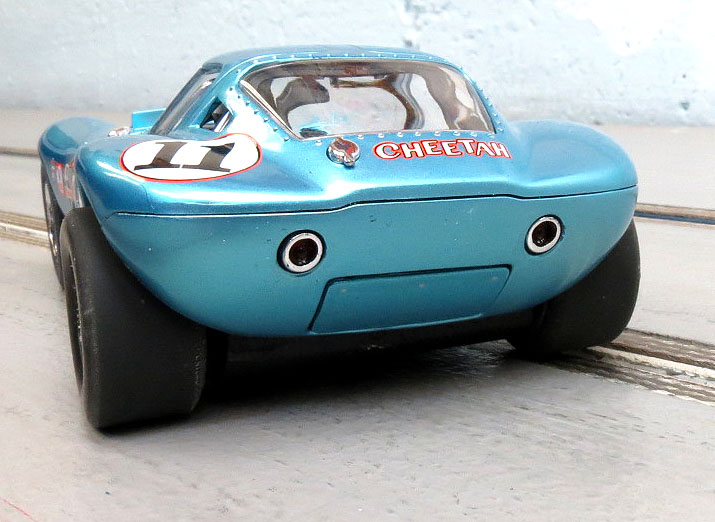 As you can see, removed the rear mount area does not take away from the appearance. Remember you have to pop off this rear "license plate" cover to get to this final screw.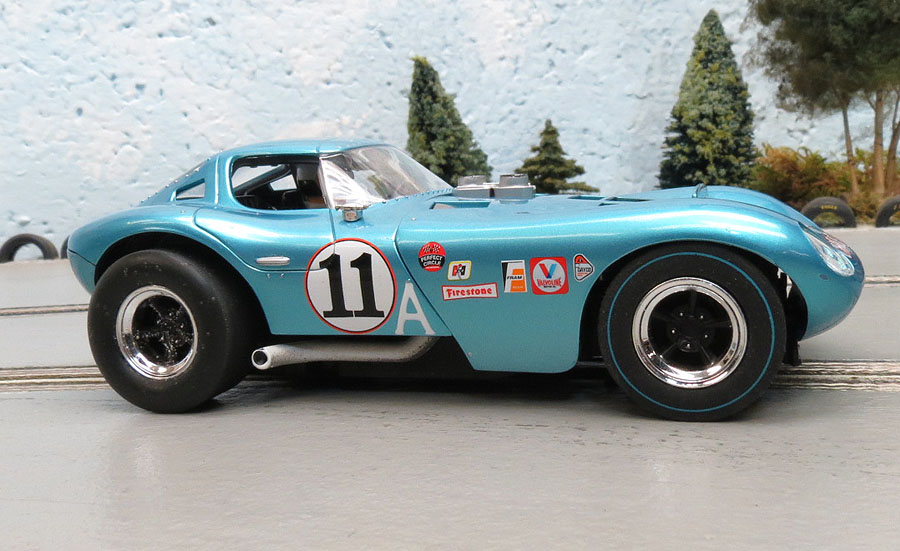 All finished and ready for a quick road test.

Watch on
youtube.com
Fun time. Now it's ready for the "Colorado or Bust 2015" Tour