Had to go a little further than I wanted because they used the wrong sized gear. So I decided to just throw in the good stuff, because it isn't everyday I get a new one of these and felt it was worth it.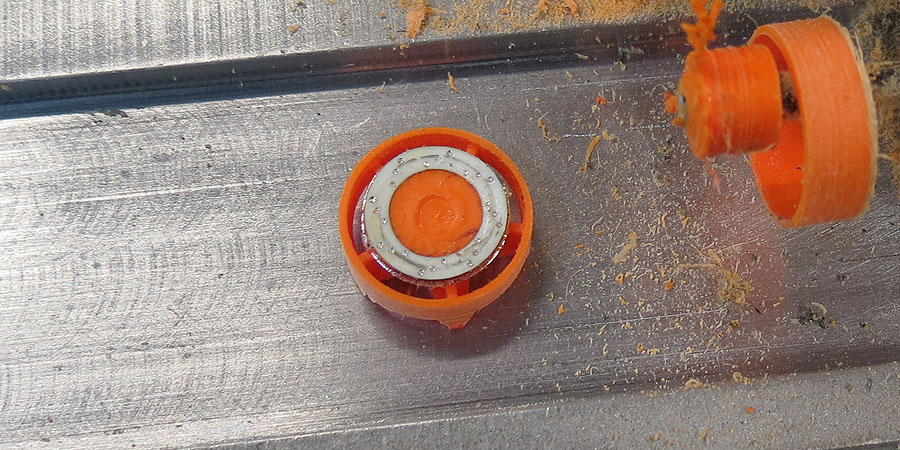 Used the original wheels to make inserts. I use the Tire Razor and sand until the wheel just slips on. Then using a chisel top Exacto blade, I cut in half. Then trim the back off the same way. You can get flush with the brake rotor detail if you are careful.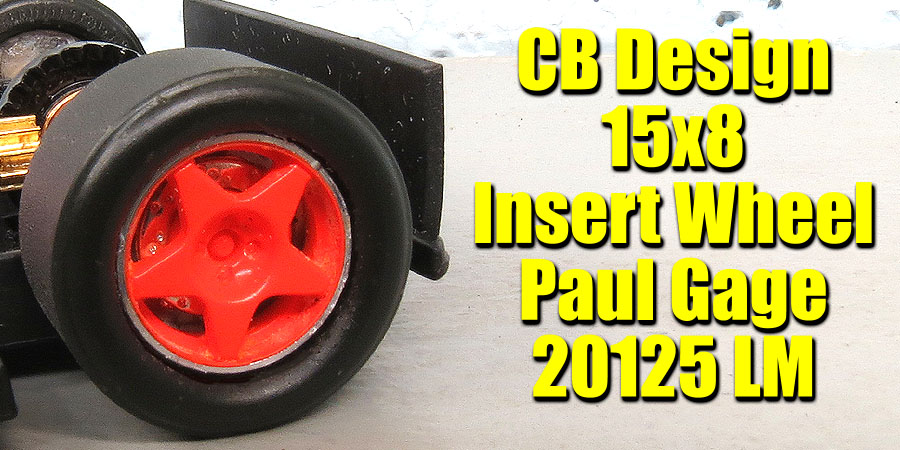 Good old 15 x 8 inserts wheels and Paul Gage tires. I like this new size.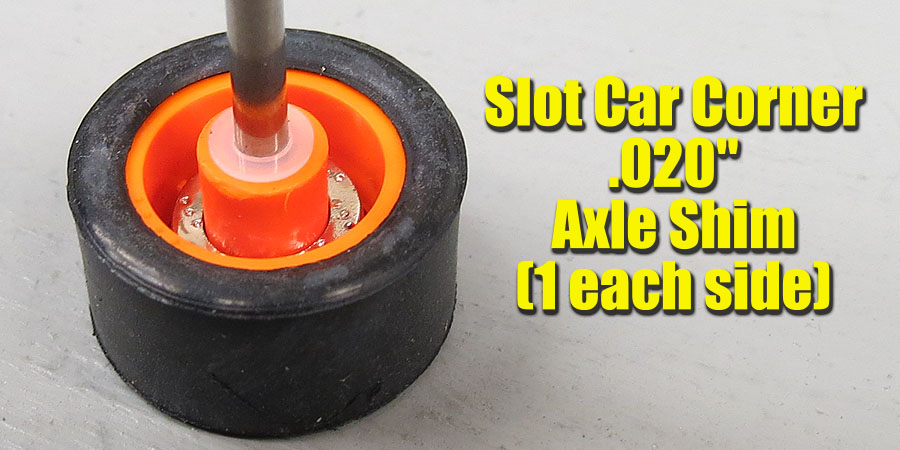 To eliminate the side to side free-play up front I used simple shims, one on each side.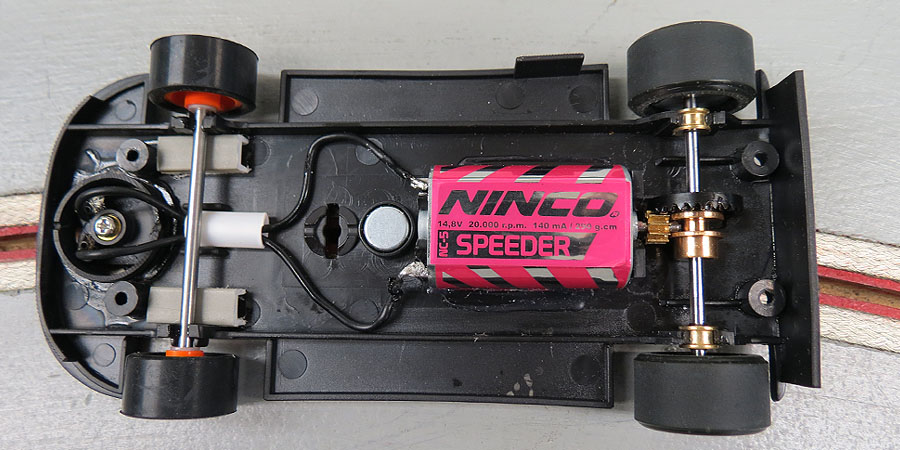 Blocked the front with styrene plastic and added a tube for routing the wires. I also cut out the front and added a B-Nova guide adapter and then a Slot.it wood track guide. The NC-5 will be swapped out to an NC-2 to match the older versions of this car in my fleet.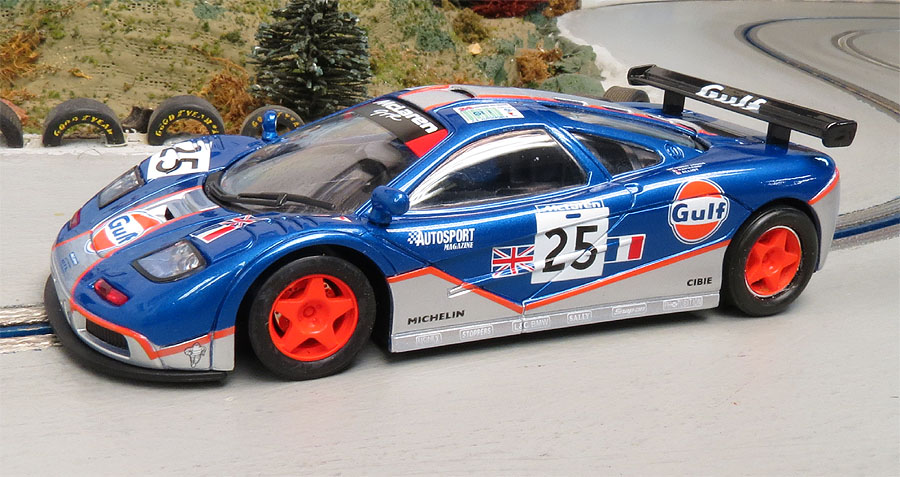 All finished. Runs nice and smooth and will play around with some lead hear and there.
Though my mods added a fair amount to the investment, at least it runs how I like it.
Fun times today messing with this car. Brings back a lot of good memories.