This is a private residence track located in Woodruff, SC 29388. It is a Woodruff address, but I technically live in Riedville. I am only a few miles from Highway 85 and am about halfway in between Greenville and Spartanburg.
Contact: Josh Snyder
Email:
joshua_snyder32@yahoo.com
Phone: (864) 501-6771
Hours: By appointment or publicized open races.
Track: The track is a Carrera Digital track about 60 feet in total length on a 14' 3" by 7' table. Two sets of jumper cables are installed for electrical continuity throughout the track.
Cars/Controllers: Both 1/32 and 1/24 cars can be run on this track. Six 1/32 cars can be run at one time, and four 1/24 cars can be run at one time. Everyone is encouraged to bring there own cars if they have them, but I have plenty of cars for anyone wanting to race or try out digital slot racing, that do not have their own. I also have plenty of controllers, both wired and wireless.
Racing: I usually have a small group of people get together and race about once a week. We do plan to have club and league racing. More info on that will be available in the near future.
Updated photo as of 03-06-17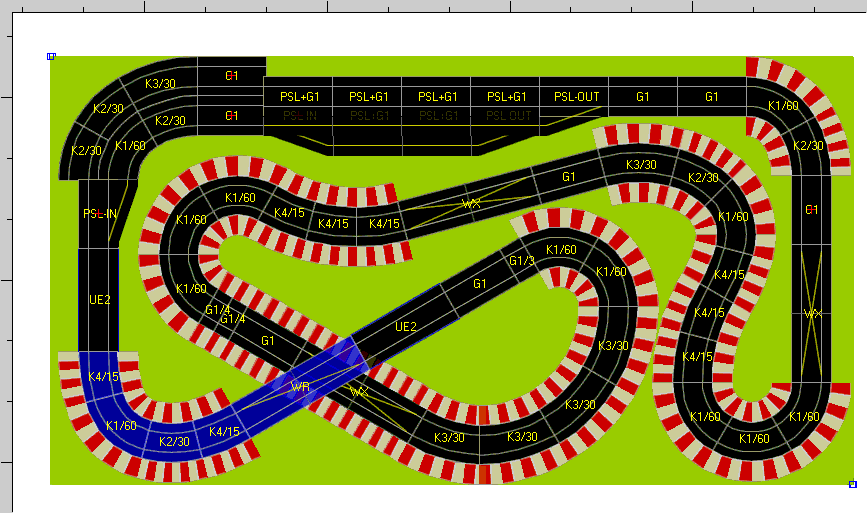 Here is the link to my Youtube channel, where several videos featuring this track can be found,
https://www.youtube.com/channel/UC9JCUtK_teCTNnkTno4Gs1A
If anyone has any questions, please feel free to contact me.