Norb decided that the oval needed a little make over and is getting some shiney new braid from SCC.
Phil is setting the router depth on a spare piece of MDF.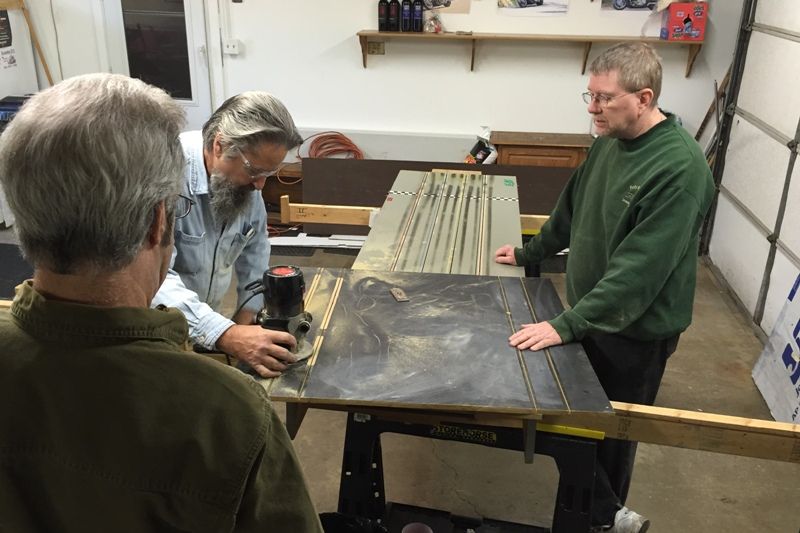 Phil and Kevin pulling out the old wiring.
Fred showing his artistic side.
The turns all painted
The next steps will be braid and wiring.
Looking forward to running on the oval again!