First official race on the oval since it was braided.
Good turn out, nine racers and lots of laughs, good way to end the work week.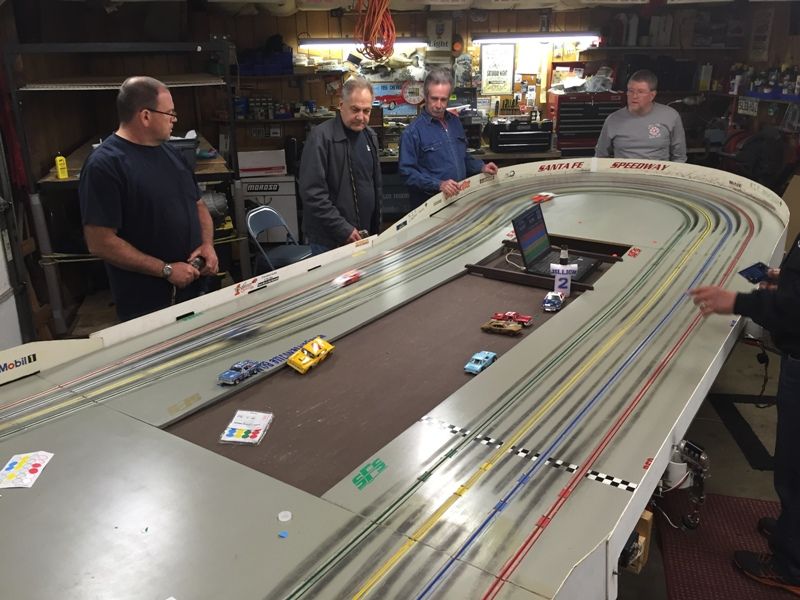 We ran the 1/32 Sportsmans, they ran great on the oval, but a little too much speed for resin cars with no bumpers. It should rub out.... Sorry Norb!